Tag Archives:
qualifications
Interviewing Tips!
Here's some tips to make a great first impression at interviews!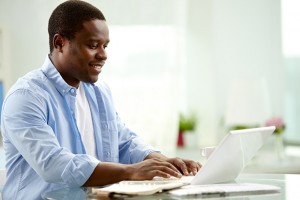 If you have been on the job hunt for a while, you will notice that having three (3) CXC/CSEC passes is no longer sufficient to land an entry level job in Trinidad and Tobago. Most employers are seeking five (5) or more passes for their entry level positions.
Since this is the case, job seekers have to consider entering back into school to earn and increase their qualifications. It's not always easy between work and home life, but if you can create the time and supply the effort, having just two (2) more passes can increase the likelihood of landing the ob position of your dreams – not to mention upgrading you into a better salary bracket!
Where to start?
Adult Literacy Tutors Association (ALTA)
Here is where you begin if you need help reading and writing. The Adult Literacy Tutors Association, a non-profit organization in existence since 1992, provides the only comprehensive, structured, adult literacy programme in Trinidad and Tobago. ALTA does not necessarily provide CXC/CSEC classes, but aids in literacy to eventually write those exams. There are three (3) locations in P.O.S., Arima, and San Fernando.
Tel: 624-2582
Email: altapos@alta-tt.org
---
 Below are four (4) schools that provide CXC/CSEC classes for returning students, no matter what age!
Upper Level Educational Institute Ltd
ULEI is one of the leading private secondary schools in Trinidad. Its distinguished reputation and outstanding achievements have contributed to its growth and development over the years. Located in Chaguanas, Trinidad
Tel: 672-8797
Email: admin@uleitt.com
CTS College of Business and Computer Science Ltd
Over the years, thousands of students have graduated from CTS' CXC/CSEC and GCE O' level programmes, and some have progressed on to one of our degree programmes in Business or Information Technology, some of them have also gone on to completing their MBA. Located in Chaguanas, Trinidad
Tel: 671-2551/2872
Email: Study@CTScollege.com
Elders' Classes
Elders' classes provide a range of classes, including courses in CXC/CSEC after school and work flexibility. Located in P.O.S., Trinidad.
Tel: 627-8632 / 623-0935
Email: n/a
BetterGradesFast.com
BetterGradesFast.com provides the option for online video classes so that you don't even have to leave your home. Their physical location is in Arima, Trinidad.
Tel: 308-4028
Email: n/a
 Don't wait until you are too busy or cannot afford to improve your qualifications. Remember this investment today will provide a better tomorrow for you and your family! So take the leap now!