Manager Sales – Food and Beverage (Barbados)
Full time
Posted On 08.23.2016
Employer
Description
Job Description:
To manage the sales & merchandising team in all aspects of sales, pricing, distribution and customer service.
Responsible for the overall coordination, the functional management and leadership of all retail sales activities of the Division.
Develop Business plans and sales strategies for the market that ensures attainment of the Division's sales goals and profitability.
Responsible for the successful management of the needs of the Company's customers and suppliers in order to meet the objectives of the company's overall business plans and strategies.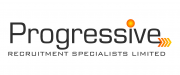 Overview
Progressive Recruitment Specialists
Tags
Business-Strategic Management
: Strategic Planning-Intelligence
Customer Support
: General-Other: Customer Support-Client Care
Food Services-Hospitality
: General-Other: Food Services
Logistics-Transportation
: Inventory Planning and Management, Merchandise Planning and Buying, Purchasing, Supplier Management-Vendor Management
Sales-Retail
: General-Other: Sales-Business Development
Job Requirements
Requirements:
Willing to relocate to Barbados
5 years Sales Manager experience in consumer/FMCG markets
Degree in Business/Mgmt/Marketing or related
Career Advice
How to Dress for an Interview
So you've got an interview for the job you are praying to get, what now? As the saying goes, first impressions last, so choosing the perfect interview ou…
Read More