Loss Prevention and Investigations Manager
Full time
Posted On 03.09.2017
Employer
Description
Job Description:
To direct, manage and evaluate security programmes within the department for the protection of tangible assets and intellectual property and implement investigative measures regarding procedural and process breaches at all of the company's operating locations.
PRINCIPAL ACCOUNTABILITES:
Ensures company-wide implementation of, and compliance with, corporate security programmes, and consults with senior management to ensure congruity is maintained between the security programme and business direction
Assists business unit Directors and branch management in effectively evaluating and mitigating the security risks to their operations and coordinates with the Operations, Properties and Projects in establishing guidelines and evaluation criteria.
Creates and distributes education and awareness material and arranges for training of internal resources to help implement defined programme strategies
Liaises with appropriate resource structure through professional contacts in the industry to provide the company with adequate capabilities to meet security needs and establishes and maintains cooperative relationships with protective services
Coordinates the periodic checking of panic buttons and emergency response apparatus.
Evaluates external providers of security services on an ongoing basis in areas of cost, effectiveness, customer service orientation, training and competence, reliability, efficiency and loss prevention
Investigates and resolves all matters involving theft, fraud and misappropriation of the company's assets by internal and/or external agents and provides reports to management, protective services and contract security agencies upon discovery of the occurrence of any incident of theft, violation of the company's internal controls, policies and procedures, or loss or damage to property
Partners with the Human Resources function to implement policies designed to improve the due diligence and screening procedures of recruitment and selection and benchmarks internal security practices against measures adopted by leading providers within the financial services sector
During Branch visits and warehouse visits, ensures compliance with company's security policies and procedures, ensures the safety of the company inventory, conducts training sessions during site visits to sensitize staff to safety issues, audits safety risks at all operating locations and conduct spot checks on the contract security force and security checks on employees
Manages the performance of Loss Prevention staff to ensure that departmental goals are met; engage in staff training, discipline and motivating, and assigning of duties
Performs any other duties that may be assigned to you by the Properties and Project Director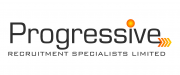 Overview
Progressive Recruitment Specialists
Tags
Business-Strategic Management
: Business Unit Management, General-Other: Business-Strategic Management, Strategic Planning-Intelligence
Security-Protective Services
: General-Other: Security-Protective Services, Security Intelligence & Analysis, Store Security-Loss Prevention
Job Requirements
QUALIFICATION / EDUCATION AND EXPERIENCE
Degree in Security Management/Business Management
Five (5) years investigative experience in fraud, theft and other criminal related matters of which three (3) years must be at a Managerial level.
KNOWLEDGE, SKILLS AND ABILITIES
Must be organized, self-confident/motivated, goal-oriented, customer service focused, persistent and committed, able to cope well in stress-related environments and possess computer literacy skills
Good report writing skills
Time Management, Presentation and Training skills
Ability to handle information of sensitive and confidential nature
Excellent written and oral communication and interpersonal skills
Team leading and decision-making skills
Ability to work in a high stressed environment
Career Advice
How to Dress for an Interview
So you've got an interview for the job you are praying to get, what now? As the saying goes, first impressions last, so choosing the perfect interview ou…
Read More