Sales Manager
, Central
Undisclosed
Permanent Full Time
Posted On 10.03.2016
Employer
Description
Position Title: Technical Sales Manager
Reports to: Managing Director
Unit: Marketing & Sales
Sub-Unit: Water Treatment
Job Summary
Develop new business and sustainably create customer relationships in the water treatment business throughout the region.
Principal Duties and Responsibilities
(1) Conduct market research/analysis to identify and target specific businesses opportunities
(2) Develop and implement annual business plan with budgets and appropriate marketing plans to deliver on annual targets for sales, market share and profitability
(3) Prepare monthly business reports
(4) Develop and retain client relationships and accounts
(5) Supervise, develop and motivate the human resources of the department by training, coaching, organizing, monitoring and appraising job results in accordance with the company's policies.
(6) Perform all duties in conformance with appropriate HSEQ standards
(7) Perform any other duties as required by the job function.
Copy / Paste your Job Description here. For best results, remove all formatting before Pasting a document in this space. Use the formatting tools provided to format as you wish.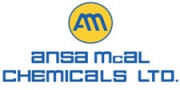 Job Requirements
Qualifications
(1) A Bachelor's degree from a recognized university in Chemical and Process Engineering
(2) Fluency in Spanish will be an asset
Experience
(1) At least 5 years relevant experience in technical/engineering sales at a senior level
(2) Broad knowledge in water treatment processes is highly desirable, although not essential.
Or any equivalent combination of qualification and experience
Knowledge, Skills & Abilities
(1) Well networked in the Energy and Petrochemical sectors at the management and engineering levels
(2) High commercial acumen and the ability to network and close sales
(3) Proficient in MS Office Suite
(4) Excellent communication, interpersonal and presentation skills
(5) Analytical and problem solving skills
(6) Willingness to travel overseas as required
(7) Pro-active self starter who can operate individually and as part of a team
Career Advice
How to Dress for an Interview
So you've got an interview for the job you are praying to get, what now? As the saying goes, first impressions last, so choosing the perfect interview ou…
Read More