Shift Manager - Production
Aranguez or Mount Hope or Curepe, North Central
Undisclosed
Full time
Posted On 11.03.2016
Employer
Description
JOB SUMMARY:
Directs and manages all plant operations on shift in a manner that will maximize production performance within established safety, quality and cost parameters.
KEY RESPONSIBILITIES:
Establishes and monitors overall plant performance by ensuring production targets and quality standards are achieved.
Monitor all plant operations on assigned shift which inlcude weekends and public holidays
Ensures housekeeping and cleanliness of the plant are maintained to established standards.
Ensures GMP's policies and procedures are adhered by all employees.
Ensures audit performance and compliance for Quality, Safety, GMP, and Production Procedures.
Reinforces positive team efforts and embraces Continuous Improvement concepts to ensure workers understand and contribute towards achieving set goals and targets.
Minimize machine downtime and production loss by systematically troubleshooting problems through Root Cause Analysis.
Provides direction, development and leadership to shift personnel.
Effectively ensure a safe working environment and that all shift personnel adhere to the Company's/Department's safety policies and procedures to minimize the risk of injury.
Act as a change agent (leader) to instill discipline and Continuous Improvement culture on the production team.
Produce and submit production reports as required and make recommendation for reducing cost, improving quality, safety, productivity and efficiency.
Receives and actions employee grievances in keeping with established HR and IR procedures.
Manage and take action as necessary with respect to addressing poor performance, absenteeism and punctuality on the job
Provides coaching, guidance and direction to employees as needed to ensure achievement of performance outcomes and objectives.
Assist in the preparation of budgets and strategic planning for the Production Department
Training and Experience
A Bachelor's degree in Mechanical Engineering or Process Engineering from a recognised institution
Three (3) – Five (5) years manufacturing experience and leading a team
A working knowledge of Microsoft Suite, and AutoCAD.
Effective communication and leadership skills.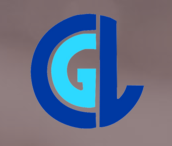 Overview
Carib Glassworks Limited
Job Requirements
The incumbent must be able to work on a shift basis
Must have prior supervisory experience in a unionised environment
Must have experience in performance management and strong analytical skills
Career Advice
SMS Application Service!
How to Register via Text STEP 1 Text the information below to 384-2…
Read More