Sales Executive
Permanent Full Time
Posted On 11.15.2016
Employer
Description
The Role:
As an Ansa Automotive Sales Executive, you'll be expected to use your sales and customer service expertise to help customers through the buying process. You'll talk to them about their needs, offering guidance and in-depth knowledge of our products, as well as finance, insurance and accessories.
We are looking for Sales Executives for our North, Central and South locations.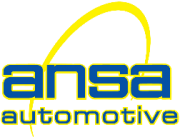 Tags
Sales-Retail
: Account Management (Commissioned), Business Development-New Accounts, Field Sales, Financial Products Sales-Brokerage, General-Other: Sales-Business Development, International Sales, Media and Advertising Sales, Technical Presales Support & Technical Sales
Job Requirements
The Person:
We are looking for enthusiastic persons with an entrepreneurial spirit and the gift of gab that can thrive and succeed in an competitive sales environment.
To succeed you must have a desire to produce outstanding results, a commitment to excellence and be a team player. Your own enthusiasm and high standards will ensure that you exceed your customers' expectations in every element of their buying experience, thus building outstanding customer relationships.
QUALIFICATIONS AND EXPERIENCE
Associate Degree in Business Management or Marketing
At least 4 years sales experience
Must be computer literate
Career Advice
SMS Application Service!
How to Register via Text STEP 1 Text the information below to 384-2…
Read More