Parts Sales Representative
Chaguanas, Central
Undisclosed
Permanent Full Time
Posted On 11.15.2016
Employer
Description
The Role:
As a Parts Sales Representative you will provide sales assistance and service to our internal and retail customers regarding parts and accessories in an efficient and effective manner, while maintaining a high level of customer service at all times.
You will greet all customers promptly and courteously and assist them in identifying their parts and accessory needs and any complimentary/companion parts. You may also be required to participate in stock counts, ensure that your records are up to date and prepare quotations and estimates for parts and accessories as requested.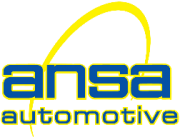 Tags
Sales-Retail
: Field Sales, General-Other: Sales-Business Development, Retail-Counter Sales and Cashier, Sales Support-Assistance, Store-Branch Management, Technical Presales Support & Technical Sales, Telesales, Visual-Display Merchandising
Job Requirements
The Person:
We are looking for someone who possess excellent communication and customer service skills. You'll also need good literacy and numeracy skills and to develop a good working knowledge of our products.
Ability to prioritize, timeliness in following-up with customer's queries and concerns, an eye for details along with initiative in the daily performance of your job will be key in your success.
SKILL REQUIREMENTS
Minimum 5 CXC passes
Minimum of 6 units of CAPE passes
Minimum of two years experience in automotive sales
To be considered for this position you will need to;
have experience within automotive wholesale or dealership
interpersonal skills are an asset
communicate clearly and accurately to Sales and General Manager
Career Advice
How to Dress for an Interview
So you've got an interview for the job you are praying to get, what now? As the saying goes, first impressions last, so choosing the perfect interview ou…
Read More