Supervisor
Point Lisas or Claxton Bay, Central
Permanent Full Time
Posted On 12.07.2016
Expire On 01.31.2017
Employer
Description
Position Title: Supervisor
Reports to: Operations Manager
Unit: Operations
Sub-Unit: Chlorine
Job Summary
Supervise the operations of the Chlorine Transfilling Unit in accordance with the Chlorine Institute to meet customer demand and operational requirements.
Principal Responsibilities
(1) Inspect, clean and recondition (prior to filling) chlorine cylinders/ containers/ valve on a daily basis in accordance with Chlorine Institute Guidelines.
(2) Conduct monthly Self Contained Breathing Apparatus (S.C.B.A) checks to ensure availability and
serviceability of S.C.B.A.
(3) Conduct routine tests and reinstall whenever necessary cylinder/container/ valves.
(4) Transfill chlorine into cylinders/containers on a weekly basis in accordance with the Chlorine Institute
procedures.
(5) Load and unload drums of chlorine cylinders and 1ton containers into shipping containers or on trucks as and when required.
(6) Ensure that all the necessary documentations and records are documented and filed according to ISO 9001:2008 and OHSAS 18001:2007
(7) Respond to all internal and external emergencies in an efficient and effective manner in accordance with Chlorine Institute Guidelines.
(8) Conduct quarterly training sessions for customers.
(9) Development and performance management of subordinate staff while providing effective leadership to subordinate staff and ensuring compliance with company policies/procedures.
(10) Perform all duties in conformance to appropriate health, safety, security and environmental policies/procedures
(11) Perform any other duties as required by the job function.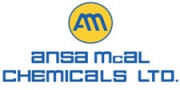 Job Requirements
Qualifications
(1) Valid forklift license
(2) Must be licensed & experienced operating heavy equipment
(3) 5 CXC O' Levels (Mathematics, Chemistry and English)
(4) MET/EEET Diploma
Experience
(1) Two years Supervisory experience
(2) 3 years working experience in a manufacturing environment
Or any equivalent combination of qualification and experience
Knowledge, Skills & Abilities
(1) Ability to lead and work as part of a team
(2) Strong leadership skills
(3) Proficient in Microsoft Office
Career Advice
How to Dress for an Interview
So you've got an interview for the job you are praying to get, what now? As the saying goes, first impressions last, so choosing the perfect interview ou…
Read More