Monitoring Supervisor
Full time
Posted On 12.08.2016
Employer
Description
General Accountability
Reporting to the Operations Manager, Electronic Security, the Monitoring Supervisor is generally accountable for the supervision and efficient operations of the Monitoring department.
Specific Accountabilities
Overall provision of outstanding customer service within the department by ensuring that Monitoring Operators receive, interpret and communicate signals accurately.
Ensure that all customer service contracts are properly established within the customer database and that these databases are accurately maintained.
Maintain an accurate and updated database of customer and billing information.
Provide information on new or terminated contracts to the Finance department in a timely manner.
Supervise performance of Team Leads and Monitoring Operators (behavior, time, attendance and general performance) and conduct performance appraisals.
Assist in conducting investigations of incidents and unusual occurences as and when required and take required action to minimize negative impacts on service delivery.
Compiles monthly and other reports as and when required.
Develops and maintains effective relations with key stakeholders.
Be conversant with all computer software used in the Monitoring station and from time to time conduct on the job training with Monitoring Operators toensure they have a working knowledge of the software and products offered.
Preparation of the roster for the Monitoring station.
Conduct weekly/ monthly meetings with the Monitoring team.
Any other related duties as may be assigned by management.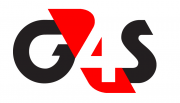 Overview
G4S Secure Solutions
Tags
Business-Strategic Management
: General-Other: Business-Strategic Management, Strategic Planning-Intelligence
Customer Support
: General-Other: Customer Support-Client Care
Security-Protective Services
: General-Other: Security-Protective Services, Security Intelligence & Analysis
Job Requirements
Qualifications
Minimum Acceptable Academic/Technical/Professional
Certification in Marketing/Business or related field
Four (4) years in a customer service or supervisory role in a similar or related field.
Prior experience in a call centre environment and in a security/law enforcement environment will be an asset.
Specific Skills/Experience and/or Knowledge
Sound customer service skills Sound Computer Literacy skills
Excellent interpersonal skills
Excellent supervisory and organization skills
Good conflict resolution capabilities
Good team player
Career Advice
How to Dress for an Interview
So you've got an interview for the job you are praying to get, what now? As the saying goes, first impressions last, so choosing the perfect interview ou…
Read More