SQL Server/Database Resources
Contract
Posted On 12.09.2016
Employer
Description
Description:
Our client is looking for an SQL Server/Database Resource.
Knowledge in SQL Server and Database Resources.
Scrub, Cleanse and Migrate Data from Informix-based applications to an SQL Server Database .
Data Quality Validation must also be done.
This is a contracted position for 2-3 years.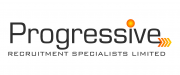 Overview
Progressive Recruitment Specialists
Tags
IT-Software Development
: Computer-Network Security, Database Development-Administration, Desktop Service and Support, General-Other: IT-Software Development, Network and Server Administration, Systems Analysis - IT
Job Requirements
Required:
Project management experience would be an asset
Degree in Information Technology or a related discipline.
Career Advice
How to Dress for an Interview
So you've got an interview for the job you are praying to get, what now? As the saying goes, first impressions last, so choosing the perfect interview ou…
Read More