MANAGER TREASURY AND ACCOUNTING
Full time
Posted On 12.20.2016
Employer
Description
We are looking for a suitably qualified applicant to fill the post of
Manager Treasury and Accounting
. The role supervises, monitors and evaluates all daily accounting operations for six operating entities.
SUMMARY OF ESSENTIAL JOB FUNCTIONS:
Manage daily, weekly and monthly operations of the Treasury and Financial departments and 3 pension plans
Ensure that all the necessary financial controls are in place to ensure that accurate reporting is done for the monthly management accounts.
Ensure adequate financial controls are in place to support accurate reporting for the various benefits plans (ESOP, Medical Plan)
Ensure reporting and statutory compliance requirements are done timely and accurately.
Manage the Group Treasury function
Support in Managing the Foreign exchange risk in the Group
Prepare the annual budget package and quarterly forecasts
Manage the financial year-end audits for all six entities
Manage regulatory deadlines for CBTT quarterly reports, cash flow, reports for Trustee Meetings, the provision of all financial information to facilitate the triennial actuarial valuation for all pension plans
Manage the Insurance portfolio
Assist in the procurement and the claims management for the Group insurances.
This description is a summary of principal responsibilities and is not intended to include all duties which may be assigned.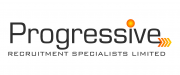 Overview
Progressive Recruitment Specialists
Tags
Accounting-Finance
: Corporate Accounting, Corporate Finance, Credit Review-Analysis, Financial Analysis-Research-Reporting, General-Other: Accounting-Finance
Job Requirements
EDUCATION AND SKILLS REQUIREMENT
Professional Accounting Qualification (ACCA, CMA)
At least 4 years working experience in a financial and supervisory position
KEY COMPETENCIES
Analytical Mind
Results oriented
Great interpersonal and communication skills
Team player
Leadership and Supervisory skills
Career Advice
How to Dress for an Interview
So you've got an interview for the job you are praying to get, what now? As the saying goes, first impressions last, so choosing the perfect interview ou…
Read More