Quality Control Manager
Full time
Posted On 12.20.2016
Employer
Description
Position Summary
To manage and direct the Company's Quality Control resources to ensure product quality meets and surpasses established standards.
Key Duties and Responsibilities:
Responsible for maintaining the quality and reliability of products and determining whether finished products are of a specified quality.
Directs activities of the quality control team, ensuring that personnel work accurately and effectively to produce quality products.
Ensures employees follow methods and procedures of quality control and keep the production of products at optimum efficiency.
Determines the root causes of product defects and develop methods for eliminating/reducing their occurrence.
Ensures inspection and testing of products at various stages in the production process.
Establishes testing procedures to determine product's dimensions, physical, mechanical or other characteristics to ensure compliance with established standards.
Ensures reliability and performance of testing equipment to measure product performance under a variety of conditions.
Ensures proper documentation of test results and analysis, preparation, evaluation and reporting of data as required.
Recommends modification and/or improvements to achieve the best quality possible and methods to minimize the amount of product wastage.
Develops and maintains effective media for informing, updating and receiving input from employees on quality.
Analyses and review the cost of quality trends and report same to Executive Management.
Plans for, directs and trains/ensure training and developmental activities for subordinates, monitor and assess performance on an ongoing basis.
Complies with the Company's/ Department's procedures and policies belonging to the Quality Management System and the Health, Safety & Environmental Management System.
Fulfills the legal duties of the Occupational Safety & Health Act 2004 as an employee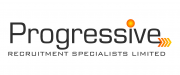 Overview
Progressive Recruitment Specialists
Tags
Quality Assurance-Safety
: Building-Construction Inspection, General-Other: Quality Assurance-Safety, Occupational Health and Safety, Production Quality Assurance
Job Requirements
Training and Experience
A Bachelor's Degree in Engineering, or suitable equivalent.
Formal training in principles of Quality Management and auditing.
Considerable knowledge of Quality Management Systems, process improvement techniques, scientific and statistical tools.
A minimum of five (5) years' experience, two (2) of which must be in a Managerial position.
Career Advice
How to Dress for an Interview
So you've got an interview for the job you are praying to get, what now? As the saying goes, first impressions last, so choosing the perfect interview ou…
Read More