Heavy T Driver
Arima or Arouca or Piarco, North East
Full time
Posted On 01.04.2017
Expire On 02.06.2017
Employer
Description
Main Duties
Delivery of garments to all our branches located in the east/west corridor twice daily from Mon-Fri. Stated job hours are Mon-Fri 8am to 5pm, although occasionally may run overtime hours which they will be compensated for.
Company errands such as paying bills, making bank runs, paying NIS/ Health Surcharge etc. and any other errands that the office may require.
Key Tasks
1) Operate vehicle in a safe and courteous manner.
2) Dispatch and receive of goods.
3) Report on time for work everyday.
4) Keep company vehicle clean at all times inside/outside despite weather conditions.
5) Check all vehicle fluids every Monday morning.
6) Report any vehicle defects to management so they can be addressed.
7) Stay on assigned routes at all times without deviating.
8) Perform minor maintenance on vehicle as required.
9) Be courteous and helpful to staff and customers at all times.
10) Maintain defensive driving.
11) Respect all company policies as well as obey laws of Trinidad & Tobago.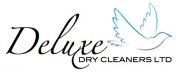 Overview
Deluxe Dry Cleaners Ltd.
Tags
Customer Support
: General-Other: Customer Support-Client Care
Logistics-Transportation
: Car, Van and Bus Driving, Equipment-Forklift-Crane Operation, General-Other: Logistics-Transportation, Truck Driving, Vehicle Dispatch, Routing and Scheduling
Job Requirements
1) A valid heavy T license.
2) At lease 2 CXC/O'Level passes.
3) Certificate of character must be obtained for our records.
Career Advice
How to Dress for an Interview
So you've got an interview for the job you are praying to get, what now? As the saying goes, first impressions last, so choosing the perfect interview ou…
Read More