Counter Clerk
Full time
Posted On 01.04.2017
Expire On 02.06.2017
Employer
Description
Deluxe Dry Cleaners Ltd
is looking for someone to help run the counter. The Counter Clerk position will include dealing with customers, managing the store front and basic reporting. Must be able to multitask, stay focused in a fast paced environment, and work on feet. This job will be full time, year round. An excellent working environment and opportunity awaits!
Job Description:
Objective: To ensure excellent customer service and assist with the garment handling before and after the garments are cleaned and pressed.
Duties:
Receiving and Distributing Bills
Handle drop-off and pickup
Maintain the Store Front and keep a clean & tidy work area
Generate Daily Reports
Hours: Monday to Saturday 10 am to 6 pm
Physical Demands:
Must be able to work on feet for up to 8 hours
Ability to lift/pull bags of laundry
Behavioral Competencies:
• Organized, friendly and well-mannered
• Ability to communicate effectively
• Punctual, Reliable and disciplined
• Clean Appearance and Neat Handwriting
• Team player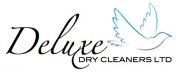 Overview
Deluxe Dry Cleaners Ltd.
Tags
Administrative-Clerical
: General-Other: Administrative-Clerical, Office Management
Customer Support
: General-Other: Customer Support-Client Care, Retail Customer Service, Technical Customer Service
Job Requirements
Job Requirements:
A Minimum of 3 CXC subjects inclusive of Mathematics and English Language or Equivalent
Excellent interpersonal skills and good telephone etiquette
Ability to work with a team in a fast paced environment
Work with demanding deadlines
Work 6 days per week
Certificate of Character
Career Advice
How to Dress for an Interview
So you've got an interview for the job you are praying to get, what now? As the saying goes, first impressions last, so choosing the perfect interview ou…
Read More