Freight Forwarding and Logistics Operations Lead
Full time
Posted On 01.06.2017
Employer
Description
Job Description:
Expedites the daily activities of DGF operational functions ensuring client satisfaction is successfully achieved and company policies adhered to with the goal of maximizing profitability for the company. Identifies markets to be grown or maintained and develops appropriate business strategies. Responsible for development and implementation of special projects. Ensures compliance with preferred carriers is maintained. Ensures quality system is implemented and maintained within area of responsibility. Negotiates, prepares and issues most
favorable buying rate quotations internally and externally with shipping carriers. Responsible for the accuracy of invoices, bills of lading, shipping statements, foreign currency conversions, and the achievement of key performance indicators. Assists in annual budget preparation for area of responsibility. Supervises two or more staff; responsible for coaching, training, and developing subordinate staff. Assigns work, sets completion dates, reviews work, and manages performance in accordance with organizational policies, procedures and performance management processes.
RESPONSIBILITIES
:
Follow up for process payment when due for vendors
Manage & administrate petty cash for the DGF operation
Participate in conference calls when required
Provide monthly reports for country
Coordinate effectively with other department contacts to ensure efficient shipment
handling/documentation/customs clearance/customer issue resolution
Supervise DGF team and process inbound shipments as per standard operating procedure and customer requirements
Liaise and negotiate rates, invoices and issues with external suppliers/contractors/customs as direct contact for the country.
Coordinate with AFR & OFR clerk to ensure prompt issue resolution and smooth operations
Monitor Logis data entry as per global-, regional or customer required KPI's
Coordinate with messenger on daily tasks to ensure prompt issue resolution and smooth operations
Coordinate Collection of services & duties with Customer upon or prior to delivery.
Provide information to create invoices for special shipments
Monitor shipment status and update company systems (e.g. Logis Air and Logis Ocean) as per business rules
Monitor empty container returns as per standard demurrage procedure
Incumbent has direct reports and authority over country line for DGF and functional personnel. He/she must be able to demonstrate ability to influence decisions/actions through provision of value-added inputs into the organisation's business processes.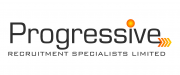 Overview
Progressive Recruitment Specialists
Tags
Logistics-Transportation
: Import-Export Administration, Inventory Planning and Management, Shipping and Receiving-Warehousing, Supplier Management-Vendor Management
Manufacturing-Production
: Equipment Operations, General-Other: Production-Operations, Operations-Plant Management, Production-Operations Planning
Job Requirements
Requirements:
University Degree is an asset
5 years of relevant experience preferably in the Freight Forwarding and Logistics industry
Licensed broker (Preferred)
Must be able to lead teams.
Career Advice
How to Dress for an Interview
So you've got an interview for the job you are praying to get, what now? As the saying goes, first impressions last, so choosing the perfect interview ou…
Read More