Maintenance and Engineering Manager
Full time
Posted On 01.09.2017
Expire On 02.10.2017
Employer
Description
To lead the identification, development and implementation of maintenance and engineering solutions which are aimed at optimization of the efficiency and performance of the Plant's production equipment and ancillary services.
Responsibilities:
To guarantee the safety of production employees during the operation of production equipment, by leading the identification and elimination of equipment-related safety hazards.
To identify, in conjunction with the EHS Officer, immediate and longer-term solutions for identified hazards across the wider organization and to ensure the support of necessary personnel (whether internal or external) for timely implementation of the solutions.
To lead equipment failure troubleshooting efforts whether on site or remotely so as to ensure minimized unplanned downtime, efficient troubleshooting and effective execution of corrective repairs.
To ensure diligent service from the maintenance and engineering team in daily monitoring of equipment conditions and recovery from equipment failure.
To quickly liaise with production leaders following assessments of failure and determination of time to repair such that timely decisions may be made on the potential response; i.e. awaiting repair and returning to production, temporarily pursuing an alternative process for continuation of the production run or reassignment of labour.
To ensure that all changeovers and equipment set-up activities for scheduled production runs, are completed in a timely manner.
To proactively communicate any possible risks to the timely satisfaction of production schedules so that contingency plans can be developed.
To lead the development and implementation of preventive maintenance programs for all manufacturing lines. This includes:
Routine inspections plans
Routine cleaning, tightening, adjustment and lubrication plans
OEM guided replacement schedules
Annual overhaul and rebuild schedules
To ensure that necessary corrective actions resulting from preventive/predictive inspections are scheduled and executed in a timely manner so as to prevent equipment failure during production.
To ensure that critical spare parts inventories are developed for all manufacturing lines and that adequate stock is always maintained.
To ensure the availability and controlled usage of all monitoring and testing equipment necessary for execution of preventive maintenance inspections.
To ensure that appropriate forms and check-sheets are available to technicians for collection of inspection data and documentation of preventive maintenance activities.
To lead the development of annual maintenance and repair budgets for facilities under the care of the Maintenance and Engineering Manager.
To ensure that all purchasing related to maintenance and repair activities, conforms to defined financial controls.
To continually monitor and control expenditure such that timely decisions may be made with regard to budget management.
To perform any other related duties as guided by the Plant Manager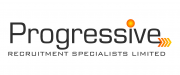 Overview
Progressive Recruitment Specialists
Tags
Business-Strategic Management
: Business Unit Management
Engineering
: Civil & Structural Engineering, Electrical-Electronics Engineering, General-Other: Engineering, Industrial-Manufacturing Engineering, Mechanical Engineering, Systems-Process Engineering
Job Requirements
Qualifications:
BSc. Degree in Mechanical or Electrical Engineering is preferred.
Training and experience in installing, calibrating, servicing, upgrading, programming, troubleshooting and repairing electrical and electronic equipment and controls including PLCs.
Minimum 8 years of experience in a Maintenance or Engineering role within a manufacturing environment and at least 4 of which should have been served in a senior technical management capacity. (Experience in a food manufacturing environment is strongly preferred.)
Technical project management experience inclusive of major equipment upgrades and installation/ commissioning of new equipment.
Career Advice
How to Dress for an Interview
So you've got an interview for the job you are praying to get, what now? As the saying goes, first impressions last, so choosing the perfect interview ou…
Read More