Product Innovation Manager
Full time
Posted On 01.09.2017
Expire On 02.10.2017
Employer
Description
The Product Innovation Manager is responsible for leading the Company's product innovation initiatives to achieve corporate goals related to new product development, refreshing of existing products and the identification of new, innovative, platforms that support brand strategy. The responsibilities will include assessing consumer trends, proposing strategies, scoping new business opportunities and interacting with colleagues, suppliers, plant personnel, and co-packers.
Responsibilities:
Demonstrates a personal commitment to:

Protecting oneself – by refraining from performing any tasks considered to be unsafe.
Protecting fellow team members – by preventing others from performing tasks considered to be unsafe.
Respecting fellow team members – by immediately heeding the requests of co-workers to cease actions considered to be unsafe.

Demonstrates a personal commitment to:

Protecting our consumers
Protecting our brands
Protecting our future

Ensures adherence to regulatory labelling requirements for all products.
Ensures that requisite storage and communication controls are adhered to for protection of the Company's product formulations, patents and brand secrets.
Plans and directs product research, market research and consumer research initiatives to generate ideas for the product pipeline.
Drives product development activity by translating consumer insights into product ideas.
Reviews and analyzes projects submitted to determine if benefits derived and possible applications justify expenditures and warrant resources.
Provides technical advice to Senior Management on advances and developments within the scientific community that may be of benefit to the company.
Stays current with food ingredients, processing technology, regulations, scientific literature and emerging trends.
Identifies the developmental needs of others and coaches, mentors, and otherwise helps others to improve their product innovation knowledge and/or skills.
Manages the product innovation budgeting process.
Supports the setting and achievement of goals and metrics related to product innovation.
Plans and directs product innovation resources to support product innovation assignments
Leads and directs activities related to product design, ingredient research, formulating, product specifications, product testing and product commercialization.
Manages the Product Development Process.
Develops and implements methods and procedures for monitoring projects, such as preparation of records of expenditures and research findings, progress reports, and staff meetings to provide updates to management on all current projects.
Interacts with internal and external customers to develop, test and commercialize products.
To work with the Operations team on development of process improvements which increase manufacturing process reliability and which provide solutions to consumer complaints.
Provides support in the development of accurate BOMs for new products and the execution of material consumption trials, which feed BOM reviews.
Leading the analysis of modes of product quality failures to support the determination of appropriate packaging material modifications which eliminate or at least minimize the occurrence of quality failures.
Leading the identification of product renovation opportunities based on cost improvement.
To ensure that an environment of mutual respect is nurtured across all teams involved in product innovation.
To ensure that the role of Product Innovation Manager is viewed as a service partner to the entire supply chain, with common objectives.
To ensure that the Company's purpose and Values are lived by the all team members.
To perform any other related duties as guided by the Operations Manager and Director, National Brands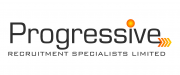 Overview
Progressive Recruitment Specialists
Tags
Customer Support
: General-Other: Customer Support-Client Care
Food Services-Hospitality
: General-Other: Food Services
Marketing-Product
: Brand-Product Marketing, General-Other: Marketing-Product, Investor and Public-Media Relations, Marketing Communications, Marketing Production-Traffic, Product Management
Job Requirements
Requirements:
Bachelor's degree in Food Science or Culinary Management or related field and at least 5 years of product development experience; or equivalent combination of education and experience.
Food Production and processing experience, knowledge of raw materials, quality control, cost control, and other techniques for maximizing the effective manufacture and distribution of foods (including storage/handling techniques).
Understanding of consumer data and basic knowledge of consumer driven design. Must be able to identify consumer insights and translate them into finished product ideas.
Experience in project management is necessary with very strong presentation and communication skills.
Proficient in the use of Microsoft Office Suite.
Career Advice
How to Dress for an Interview
So you've got an interview for the job you are praying to get, what now? As the saying goes, first impressions last, so choosing the perfect interview ou…
Read More