Area Manager – FMCG industry
Full time
Posted On 07.14.2017
Expire On 08.15.2017
Employer
Description
Job description:
Responsible for developing and executing an area trade marketing plan for a multinational major to meet brand, volume and profit objectives for down the trade channels and accounts.
Key Duties and Responsibilities:
Develop and implement an area trade marketing plan which meets the objectives of the national trade marketing and distribution plan and is in line with brand strategy and the needs of the trade.
Manage the implementation of account plans for merchandising and secondary communication in the outlets of account chains in order to achieve brand, volume and share objectives and targets.
Manage an efficient and effective area trade marketing team through on-job training, retraining, motivation and staff development in order that trade marketing and distribution representation is superior to the competition in respect of both core and added value services.
Manage the distribution of company brands within the area in order to ensure that availability is maximized in line with brand strategies and the needs of the market by trade channel and outlet type.
Implement national presence marketing programs with optimum use of resources and materials in order to achieve the highest in-store visibility and sales performance for the key strategic brands throughout the area by gaining the active support of the trade.
Establish close working relationships with the trade in order to gain high levels of trade support and loyalty whilst enhancing understanding of the trading environment.
Keep Trade Marketing Executives fully informed at all times of objectives, progress and future action plan in order that effective planning and in-market activities can be implemented. Be one of the main drivers of the Cycle Planning process and communicates all decisions taken to all his/her team.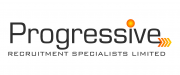 Overview
Progressive Recruitment Specialists
Tags
Business-Strategic Management
: Business Unit Management, General-Other: Business-Strategic Management
Logistics-Transportation
: Merchandise Planning and Buying
Marketing-Product
: General-Other: Marketing-Product, Visual-Display Merchandising
Sales-Retail
: Business Development-New Accounts, General-Other: Sales-Business Development, Merchandise Planning and Buying
Job Requirements
Job Requirements
Minimum of 2-3 years management and leadership experience
Minimum of 5 years' experience in sales and trade marketing
Strong analytical skills – good with writing and reading reports
Ideally you will have experience in managing a distributor
Career Advice
Interviewing Tips!
Interviewing Tips! Here's some tips to make a great first impression at interviews! [video width="1280" height="720" mp4="http://jobstt.com/career/wp-content/uploads/2017/07/Interviewing-Tips_edit.mp4"][/video]…
Read More