Brand Coordinator (Smith Roberston & Co Ltd)
Permanent Full Time
Posted On 07.14.2017
Expire On 07.31.2017
Employer
Description
Job Duties:Trade Coordination
Schedules appointments with pharmacists, and other key persons in the medical field as required which may include pre-arranged appointments or regular 'cold' calling to present and sell the entire range of Company products and services.
Works strategically to increase the awareness and use of the company's pharmaceutical and medical products, making presentations to pharmacists and other key persons in the medical field in the retail sector.
Keeps up-to-date with the latest product knowledge provided by the company in order to support the interpreting, presenting and discussing of product information with health professionals during presentations.
Develops strategies for increasing opportunities to meet and talk to contacts in the medical and healthcare sector
Brand Coordination
Reviews and analyses sales information on a regular basis and provides recommendations on plans as necessary by Account or by Brand.
Works closely with relevant personnel, including the Brand Manager/Sales Manager and key members of the supply chain process, to minimize stock-outs by reviewing sales; planned activities; and launches.
Organises and manages the distribution of trade samples for new products to Key Accounts to ensure they are entered into their systems on a timely basis.
Management of Supplier and Trade Relationships:
Provides assistance to Principals in product launches when requested.
Provides monthly reports to Suppliers on sales vs targets, on activities executed and planned, and relevant market information
Liaising with Promoting/Merchandising Team:
Works with the Brand Manager to ensure that promotional activities are implemented as and when planned, with the aim of ensuring their effectiveness.
Provides information to the team of Promoters on brand and promotional details to ensure effectiveness of implementation of promotions.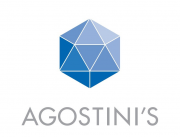 Overview
Agostini's Limited
Job Requirements
Requirements:·
Bachelor's degree in Marketing or the Natural Sciences is preferred.
· At least two (2) – three (3) years' experience in Sales/Marketing.
Knowledge/Skills/Abilities:
o Excellent customer service skills.
o Excellent selling skills.
o Excellent interpersonal skills.
o Excellent communication skills (verbal and written).
o Influential and persuasive disposition.
o Good organizational skills.
o Strong negotiation skills.
o Ability to work independently.
o Professional and courteous disposition.
o Sound business etiquette.
o Proficient in the use of computers and Microsoft Office Tools.
Career Advice
Interviewing Tips!
Interviewing Tips! Here's some tips to make a great first impression at interviews! [video width="1280" height="720" mp4="http://jobstt.com/career/wp-content/uploads/2017/07/Interviewing-Tips_edit.mp4"][/video]…
Read More