FX Sales & Investments Officer
Full time
Posted On 07.14.2017
Expire On 08.15.2017
Employer
Description
JOB SPECIFICATION

Core Functions:

To support the Head of Treasury – Forex & Investments to maximize the market share and profitability for the company's Treasury Unit in the markets in which we operate. Execute Foreign Exchange transactions on behalf of the Bank and its clients in the local & international currency markets in accordance with Regulatory limits, Compliance requirements and Internal Risk policies.
Specific objectives in this role include:

Business Development:
Achieve FX and Deposit market share, client base & profit targets in accordance with the objectives of
the Company's Business Plan:
Contribute to the development of the sales strategy of the unit.
Conduct sales calls/visits to bring new Forex and investment, retail and Institutional clients to the firm
Maintain contact with customer segment via telephone, letters and/or visits to support potential participation in any new business.
Continuous solicitation of new profitable business.
Participate in activities and programmes that support the development and growth of the Bank's Foreign Exchange and Deposit business.
Maintain good working relationships with the Bank's Divisions, Branches and Subsidiaries to drive growth in foreign exchange trading volumes and spread, as well as, to garner current market information
Maintain business relationships with key personnel in other financial institutions
Keep up-to-date with the financial markets, the factors that influence them and understand how they relate to FX and investment movements.


Foreign Exchange:
Manage the assigned foreign exchange positions to achieve optimum results, ensuring compliance with regulatory requirements and established limits:

Negotiate and Execute foreign exchange currency transactions with clients
Making prices in the relevant and approved foreign exchange product and services.
Authorize and recommending exchange rates/transactions as applicable.
Provide the necessary support to facilitate foreign exchange deals.
Handle queries from internal and external customers.
Ensure daily foreign currency trades are accurately recorded, aggregated and reported.
Recommend changes in business strategy and/or policies as required.
Management Information:
Ensure adequate, accurate and timely reports are provided in full satisfaction of management and
regulatory requirements. Assess the adequacy/accuracy of existing reports and initiate changes as
required:
Maintain a thorough and accurate knowledge of the activities of the bank, including positions, limits and limit utilization.
Keep abreast of changes to banking regulations, monetary policy, etc, along with other available data to enhance existing strategy/policy and developing appropriate guidelines, procedures, databases as required, recommending alternatives in strategy/policies. Maintain an up-to-date knowledge of all related regulations, policies, statistics and other relevant data through training, discussions, circulars, newspapers, periodical economic/political reviews, contacts with the Bankers Association, government offices and other financial institutions.
Risk Management:
Ensure all trading and transactions are conducted in accordance with prevailing Group Risk ManagementPolicies and Standards of Best Practices:
Ensure transactions and positions remain within prescribed limits, escalating potential limit violations and exceptions together with planned corrective action to management in a timely manner.
Ensure all transaction information is recorded at the time of the transaction and inputted into the prescribed blotters/systems within a reasonable time after execution and no later than the end of day.
Ensure full compliance with the terms of the Traders' Code of Conduct, Anti-Money Laundering, Compliance and Regulatory requirements and Standards of Best Practice as stipulated.
Provide input for limit reviews on a timely basis.
Provides relief for Head-Treasury
Carry out other tasks and participates in other projects as assigned
Report the Bank's foreign currency transactions to Central Bank in the required format and at the stipulated times.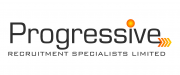 Overview
Progressive Recruitment Specialists
Tags
Accounting-Finance
: General-Other: Accounting-Finance, Risk Management-Compliance
Business-Strategic Management
: Business Unit Management, General-Other: Business-Strategic Management
Sales-Retail
: Business Development-New Accounts, General-Other: Sales-Business Development
Job Requirements
Minimum Educational Requirements:
A university degree in Finance/ Economics/ Banking/ Business Administration or related field
Proficiency in Microsoft Office and associated programs.
Minimum 3 years' Treasury /FX trading experience in a financial institution
Career Advice
Interviewing Tips!
Interviewing Tips! Here's some tips to make a great first impression at interviews! [video width="1280" height="720" mp4="http://jobstt.com/career/wp-content/uploads/2017/07/Interviewing-Tips_edit.mp4"][/video]…
Read More