Market Development Manager-Export (VEMCO)
Posted On 07.17.2017
Expire On 07.28.2017
Employer
Description
Job Summary:
The successful candidate will be primarily responsible for managing the assigned export markets and accomplishing KPI's in, export sales, profitability and service delivery.
Duties will include:
Establishing keen knowledge of export markets inclusive of distributor systems, retail trade and consumer behavioural trends.
Building close working relationship with assigned distributors, in-market key accounts, and commercial principles.
Preparing annual budgets and quarterly sales rollover forecasts for assigned export markets.
Establishing and monitoring consistent metrics to track market share information with a focus on achieving assigned goals.
Launching new products within the export markets with the objective of increasing market share and overall Sales and Profitability.
Reviewing distributor's stock and sales information to amend orders as necessary to ensure consistent maintenance of stock levels and to achieve a zero tolerance on in-market shortages.
Providing logistical support where necessary to distributors by coordinating with Logistics personnel.
Providing regular performance updates for distributors to support management of the business objectives in assigned markets.
Maintaining current account receivables for assigned Export Customers.
Providing timely, detailed sales and budgets reports as required by the Export Manager.
Assisting in locating potential new customers, markets and conducting feasibility studies towards penetration.
Monitoring competition by gathering current marketplace information on pricing, products, new products, delivery schedules, merchandising techniques, etc.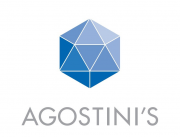 Overview
Agostini's Limited
Tags
Logistics-Transportation
: Import-Export Administration
Marketing-Product
: Product Management
Sales-Retail
: Business Development-New Accounts, General-Other: Sales-Business Development
Job Requirements
Position Requirements:
A Bachelor's Degree in Marketing or a related discipline.
A minimum of three (3) years relevant work experience or any relevant combination of qualifications and experience.
Conversational Spanish will be an asset.
Strong interpersonal and communication skills are essential attributes for this role.
Proficient in Microsoft Office Suite.
Ability to work flexible hours.
Ability to travel regionally.
Career Advice
Interviewing Tips!
Interviewing Tips! Here's some tips to make a great first impression at interviews! [video width="1280" height="720" mp4="http://jobstt.com/career/wp-content/uploads/2017/07/Interviewing-Tips_edit.mp4"][/video]…
Read More