Project Manager
Aranguez or Mount Hope or Curepe, North Central
Undisclosed
Full time
Posted On 02.14.2018
Expire On 02.28.2018
Employer
Description
This position is primarily responsible for:
• Establishing an execution framework on the project that complies with the contract and project objective and ensures the safety, quality, value, timeliness, and profitability of the completed project.
• Maintaining effective client relations that result in active cooperation to provide foresight, imitative and execution of the projects objective as well as working with client to provide prompt payment, and if possible, the award of follow-on work.
• Developing, managing and delivering execution plans to meet the client's project objectives.
• Providing strong and effective project leadership to a multi-disciplined the project team.
• Establishing and maintaining a fully documented change control system that tracks all changes to the Contracts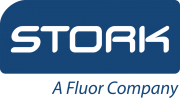 Job Requirements
Qualifications & Experience
• Minimum of ten (10) years Project Management experience in the EPC industry in both Onshore and Offshore projects, with
• A Bachelor's degree in engineering or another technical field from an accredited university or equivalent experience.
• Engineering background would be an asset
• Managerial/Supervisory experience required
• Project Management training and experience required
• Proficiency in Microsoft Office, including Word, Excel, MS Projects
• Proficiency and training in AutoCAD would be an asset
• Budget controls
• Commercial Awareness and cost control knowledge
• Excellent communication and leadership skills
• Abiliy to effectively manage multiple priorities
• Team Player
Career Advice
Interviewing Tips!
Interviewing Tips! Here's some tips to make a great first impression at interviews! [video width="1280" height="720" mp4="http://jobstt.com/career/wp-content/uploads/2017/07/Interviewing-Tips_edit.mp4"][/video] …
Read More