Customer Service representative (CSR) Tatil Life
, North West
Undisclosed
Full time
Posted On 03.13.2018
Expire On 03.31.2018
Employer
Description
Tatil Life Assurance Limited offers a unique working environment which leverages the dynamics of the Financial Service Sector and by extension the ANSA McAL Group of Companies. The incumbent will also have the opportunity to work with a diverse team and have daily one on one interactions with both our external and internal clients. The Customer Service Representatives are the first primary contact to the clients on Tatil life's behalf. As a result, they are required to provide effective and efficient, quality service.
The successful candidate is responsible for providing effective customer service to all customers by utilizing excellent in-depth knowledge of company products and programs, as well as team members within the Customer Service Department. Some of the key responsibilities are to:
Provides prompt and quality Customer Service by projecting and demonstrating a high level of professionalism, courtesy, and initiative in accordance with established guidelines and policies.
Demonstrates a thorough knowledge of the Company's products and procedures, and a good understanding of industry regulations and compliance as it relates to the provision of information and services to clients.
Answers the telephone promptly in a professional and courteous manner, and responds efficiently to the individual needs of the client and Agents, escalating to the Supervisor or Assistant Manager as necessary.
Screen and maintain new life policy applications on the system. Maintain Business Pending Business and Client Query Log and follow up on outstanding requirements with the agents and Head Office Departments on behalf of the agent and/or client.
Review all agents' documents before submitting to Head Office for completion as per established by compliance standards.
Coordinates and packages all application requests, forms and policy changes for the courier bag for submission to the relevant department within one day of receipt.
Coordinates all cash processing functions according to the Cash policy procedure.
Sustains our clients through conservation methods and other customer-focused initiatives.
Maintains and reconciles the new application number book.
Support the agents' business with premium calculations for new and existing business.
Maintain agents' production rewards according to the standards established by Sales Administration.
Performs other related duties as required.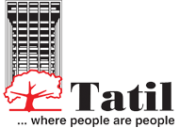 Tags
Administrative-Clerical
: General-Other: Administrative-Clerical
Customer Support
: General-Other: Customer Support-Client Care, Technical Customer Service
Job Requirements
Education & Experience:
At least 5 O'Level passes, including Mathematics and English
Working Knowledge of Microsoft Office Suite, and other operating software relevant to the department.
Training in Customer Service procedures and policies.
Working experience within the Insurance industry would be an asset.
Career Advice
Interviewing Tips!
Interviewing Tips! Here's some tips to make a great first impression at interviews! [video width="1280" height="720" mp4="http://jobstt.com/career/wp-content/uploads/2017/07/Interviewing-Tips_edit.mp4"][/video] …
Read More