Internal Audit
Full time
Posted On 03.14.2018
Expire On 04.15.2018
Employer
Description
KEY DUTIES AND RESPONSIBILITIES:
Perform audit procedures including: identifying and defining issues, developing criteria, reviewing and analyzing evidence, and documenting processes and procedures.
Conduct interviews, review documents, develop and administer surveys. Compose summary memos and prepare working papers.
Identify, develop and document audit issues and recommendations using independent judgment concerning areas being reviewed.
Pursue professional development opportunities, including external and internal training and professional association membership, and share information gained with co-workers.
Perform related work as assigned by audit management.
Travel is required – up to 40% per year.
Perform any other related duties and handle special projects as may be requested by senior management.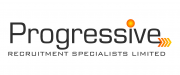 Overview
Progressive Recruitment Specialists
Tags
Accounting-Finance
: Claims Review and Adjusting, Corporate Accounting, Financial Analysis-Research-Reporting, General-Other: Accounting-Finance
Business-Strategic Management
: Business Unit Management, General-Other: Business-Strategic Management
Job Requirements
Education/Experience:
Bachelor's Degree in Accounting, Business Management or a related discipline
3-5 years of full-time work experience in an auditing or business analysis role
Professional certifications such as ACCA, CPA, CIA, CFE or CISA
A working knowledge of the Insurance and Financial services industry.
Advanced MS Excel skills and working knowledge of ACL analytical software or other database analysis techniques
Good analytical, planning and organizational skills
The ability to work independently with minimum supervision
The ability to negotiate issues and resolve problems
Excellent communication and interpersonal skills
The ability to remain focused and work under pressure to meet deadlines
Career Advice
Interviewing Tips!
Interviewing Tips! Here's some tips to make a great first impression at interviews! [video width="1280" height="720" mp4="http://jobstt.com/career/wp-content/uploads/2017/07/Interviewing-Tips_edit.mp4"][/video] …
Read More