Rope Access Coordinator
Point Lisas or Claxton Bay, Central
Undisclosed
Full time
Posted On 03.14.2018
Expire On 03.25.2018
Employer
Description
Job objective:
To assist with Stork's Access Business – compliance of rope access operations in line with the Industrial Rope Access Trade Association (IRATA) codes and standards.
Key duties and responsibilities:
Assist in planning and resourcing of rope access operations
Assist in development of rope access method statements and risk assessments
Ensure that all required checks for rope access equipment are up to date and records are kept in an organised and systematic manner.
Assist in managing the usage and care of all operational equipment, i.e. ensuring that all operational equipment is fit for use and that any faulty equipment is taken out of service.
Ensure that repairs and/or servicing is carried out in a timely manner and/or faulty equipment is appropriately destroyed.
Ensure the purchase of any new equipment is done in accordance with the company's operational procedures.
Assist in site audit and inspect on-site procedures to the stipulated frequencies
Reporting of and assisting in the investigation of any accident, incident or near misses.
Assist with the appraisals of rope access technicians at required frequencies and assist in identification of training required and production of training plans.
Promote safe working practices and to ensure full implementation and compliance with Stork policies and procedures
Provide operational support where required
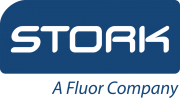 Job Requirements
The ideal candidate must possess:
BSc. Degree in Engineering from an accredited university
Minimum of one (1) year experience in a similar role in Rope Access
Proficient in Microsoft Word, Excel, Access, Outlook and Project Management/Planning\
Working knowledge IRATA code of practices, procedures and standards
Ability to manage multiple tasks
Good communication and interpersonal skills
Excellent time management, organizational and analytical skills
Career Advice
Interviewing Tips!
Interviewing Tips! Here's some tips to make a great first impression at interviews! [video width="1280" height="720" mp4="http://jobstt.com/career/wp-content/uploads/2017/07/Interviewing-Tips_edit.mp4"][/video] …
Read More