Quality Control Manager
Diego-Martin or Westmoorings, North West
Full time
Posted On 04.16.2018
Expire On 05.17.2018
Employer
Description
A Leading company in the FMCG industry is looking for a Quality Control Manager.
Description:
To guarantee the safety of employees assigned to the quality department, (during the execution of all functional responsibilities), by leading the identification and elimination of safety hazards.
To identify, in conjunction with the EHS Officer, immediate and longer-term solutions for identified hazards and to enlist the support of necessary personnel for timely implementation of the solutions in the Quality Department.
To ensure that requisite controls are implemented and maintained to protect the Company's recipes, patents and brand secrets
To ensure that formulation database is kept updated and recipes used in production are current and approved for use in production at any given time
To support the Innovation and Product Development Manager in the planning, coordination and execution of raw material trials, packaging material trials and new product formulation trials.
To ensure the timely implementation of approved product development initiatives by ensuring the timely and efficient implementation of laboratory trials and associated quality control protocols.
To support the Corporate Quality Assurance Manager in the development and maintenance of a comprehensive quality management system, and to lead the implementation of approved baseline controls. This includes:
Raw and packaging material specifications
Product formulations and finished product specifications
Receiving and pre-use material inspection plans
Batching, mixing and processing instructions
In-process inspection plans
Final release inspection plans
Re-work instructions
Raw material, packaging material, WIP and finished goods storage instructions
Decision-making guidelines for evaluation of quality non-conformances
Product traceability controls
Physical controls for non-conforming material and product
Equipment calibration and certification schedules
HACCP inspection and monitoring plan
GMP protocols
CIP and cleaning instructions
To ensure the plant's perpetual maintenance of effective, accurate quality/process control records which make it possible to quickly identify loss of process control and product non-conformances.
Submission of standard weekly reports to the Corporate QHSSE Assurance Manager on finished product and WIP non-conformances.
To ensure that all Food Safety (Class A) and Brand damaging (Class B) consumer complaints are immediately communicated to the Plant Manager.
To work with the plant's leadership team on development of process improvements which increase manufacturing process reliability.
To consistently review online product attributes and quality control records so as to ensure adherence to defined product quality standards and capture of non-conformance.
To continually evaluate the performance of quality team members so as to ensure the reliability of quality data.
Ensure the accurate and timely release of finished product and generate and approve Certificates of Analysis for distribution to other departments
To coordinate the activities of the quality team in ensuring that CIP and hygiene inspections are completed in a timely manner and that instructions for re-cleaning are issued when necessary at the earliest possible time.
To ensure the availability of appropriate lab testing agents/materials for daily use in the operation.
To proactively support the production team in the making of timely decisions related to equipment cleaning and product preservation, such that production may be resumed as quickly as possible after execution of maintenance interventions.
To be able to participate and coach persons in problem-solving techniques to discover Root Causes and subsequent
Corrective Actions
To proactively liaise with production leaders in quickly identifying optimal solutions where as a result of equipment failures, alternative processes need to be adopted for continuation of the production run.
To lead the provision of support to the supply chain team as it relates to inspection of incoming materials, and generation of claims for defective raw materials used in production where necessary.
To coordinate the activities of the quality team in the timely execution of in-process and finished goods inspections and releases.
To proactively communicate any possible risks to the timely satisfaction of production schedules so that contingency plans can be developed.
To support the Corporate QHSSE Assurance Manager in the development of accurate BOMs and the quarterly execution of material consumption trials, which feed BOM reviews.
To ensure only accurate and up to date approved recipes are used in production
To proactively work with Production Leaders in:
Ensuring that WIP is appropriately stored and coordinated when used in production.
Ensuring that any WIP failing first-time quality release, but capable of being re-worked into the process, is consumed at the earliest possible opportunity. This includes ensuring that appropriate rework instructions and re-formulations are communicated and applied by the production team.
Identifying and implementing solutions which minimize loss of material during production.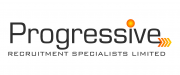 Overview
Progressive Recruitment Specialists
Tags
Business-Strategic Management
: Business Unit Management, General-Other: Business-Strategic Management
Manufacturing-Production
: General-Other: Production-Operations, Production-Operations Planning
Quality Assurance-Safety
: General-Other: Quality Assurance-Safety, Occupational Health and Safety, Production Quality Assurance
Job Requirements
Qualifications:
BSc. Degree in Natural Sciences or Food Science
Certification in Quality Management or Quality Engineering would be considered an asset.
Must be knowledgeable about all food safety standards that are customary within the food industry and mandated by government regulations
Training and certification in food safety management, particularly GMP and HACCP is mandatory.
Experience or training in food preservation, food chemistry, product development, food preparation, and food industry marketing is considered an asset.
Minimum 10 years of experience in a quality control function within a manufacturing environment and at least 3 years of which should have been served in a leadership capacity.
Career Advice
Interviewing Tips!
Interviewing Tips! Here's some tips to make a great first impression at interviews! [video width="1280" height="720" mp4="http://jobstt.com/career/wp-content/uploads/2017/07/Interviewing-Tips_edit.mp4"][/video] …
Read More