Wells Environmental Advisor (One Year Contract)
Point Lisas or Claxton Bay, Central
Contract
Posted On 05.16.2018
Expire On 05.31.2018
Employer
Description
Role
This role is specifically responsible for providing expert technical advice and support to the Development, Exploration and Well Engineering teams to ensure that the projects comply with local legislative and Corporate requirements.
The position will report to the STTL Environmental Manager with dedicated support to STTL- Wells function.
Responsibilities
Provide technical support and guidance to STTL-Wells team to ensure that the drilling & completion programs complies with local legislative and Shell Corporate requirements;
Liaise with the Environmental Management Authority (EMA) to obtain relevant permits and consents (e.g. Certificates of Environmental Clearances (CECs), Water and Air Source Registration Certificates, etc.) and to track compliance commitments for the drilling and completion campaigns;
Define scope of works for and coordinate selection and procurement of Contractors required to conduct relevant environmental studies (e.g. Environmental Impact Assessments, Environmental Baseline Reports, Post Drill Reports, etc.);
Manage the execution of environmental studies carried out by external Consultants including quality control of corresponding reports;
Develop relevant environmental management procedures (e.g. Environmental Management Plans, Waste Management Plans, Compliance Registers, etc.) for execution of the projects;
Collate and assess environmental data to monitor project's environmental performance against internal Shell Performance Monitoring Requirements (PMR);
Conduct audits or liaise with auditors (e.g. compliance, environmental management system, contractor, etc.) to evaluate HSE performance;
Promoting and managing commercial impacts with regards to environmental exposures (i.e. transport, treatment and disposal of waste) while maintaining local legislative compliance;
Wells Environmental focal point to Contracts & Procurement (C&P) to ensure environmental deliverables are aligned with drilling and completion campaigns;
Provide assistance to the Environmental Unit Leader and establish and maintain hydrocarbon spill response plans and give input to exercise plans. This includes participating in local oil spill emergency response and assistance with any development of oil spill contingency planning;
Provide project management support and guidance to operations staff on environmentalcompliance and improvement (Environmental management plans, licensing, Environmental improvement plan implementation);
Participate in environmental incident investigations including tracking and closure of incident related action items.
Work as environmental focal point supporting Wells Contract Holders & Owners to assist in the management of strategic or tactical contracts. This includes Contract Holder accountabilities for the contract tendering phase (scope, selection, etc.), contract implementation (progress, cost efficiency) and cost management (actual cost value, scope changes, budget estimates, etc.).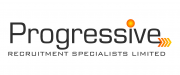 Overview
Progressive Recruitment Specialists
Tags
Engineering
: Environmental and Geological Engineering, General-Other: Engineering
Quality Assurance-Safety
: Environmental Protection-Conservation, General-Other: Quality Assurance-Safety
Job Requirements
Qualifications, Experience and Core Competencies
The applicant should have Bachelor of Science degree in Natural Science, or Environmental
Science or Environmental Engineering, or any other Environmental related field.
Possession of a Master of Science degree in Environmental or a related discipline will be an asset, as well as exposure in the areas of Health and Safety.
A minimum of seven (7) years relevant experience of which three (3) shall be in the oil and gas industry with detailed knowledge of and demonstration of experience working within an ISO14001 Environmental Management System framework, regulatory permitting process and with drilling and completion operations.
Experience shall include emissions quantifications and management, environmental risk assessments, hazardous waste management and environmental audits (ISO 14001).
Experience in contracts and project management is a key advantage
Have a good understanding of Local and International standards and best practices relating to management of environmental issues in oil and gas industries with focus on drilling and completion operations.
Have a good understanding of upstream oil and gas exploration and production activities.
Excellent communication skills and have good writing and presentation skills.
Evidence of continuous learning through accreditation from recognized institutes and/or attendance at environmental workshops or publishing technical papers in professional journals will be desirable.
Good communication and influencing skills, as the position requires participation in meetings and discussions with a wide range of specialists and senior managers (including external service providers)
Career Advice
Interviewing Tips!
Interviewing Tips! Here's some tips to make a great first impression at interviews! [video width="1280" height="720" mp4="http://jobstt.com/career/wp-content/uploads/2017/07/Interviewing-Tips_edit.mp4"][/video] …
Read More