General Assistant - Cleaning
Posted On 12.05.2018
Expire On 12.21.2018
Employer
Description
Allied Caterers Limited is a member of the GCG Group which operates in 23 countries. We are seeking to recruit a passionate, skilled and highly motivated individual to join the team in the capacity of
General Assistant.
As a leader in the airline, offshore and restaurant catering industries we support your development both locally and internationally. We are committed to creating an environment that allows our employees to grow personally and professionally. Our Sanitation Department require General Assistants to support in the following duties:
Sanitation – This role includes the cleaning of offices and the inside of the facility as well as maintenance of the building facilities (house cleaning inclusive of bathrooms and toilets), grounds and equipment in a clean and sanitized condition.

Unsuitable applicants will not be aknowledged.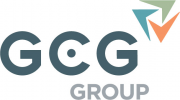 Overview
GCG Trinidad Allied Caterers Katerserv
Tags
Installation-Maintenance-Repair
: Janitorial & Cleaning
Job Requirements
Job Requirements:
Atleast 3 O'Level passes inclusive of Mathematics and English;
A Certificate of Character not older than six (6) months.
Career Advice
Your Recruitment Solution
Your Recruitment Challenges... our Solution How does it work? …
Read More