Geophysicist
Port-Of-Spain or Newtown, North West
Full time
Posted On 12.05.2018
Expire On 01.06.2019
Employer
Description
The Incumbent will provide comprehensive subsurface evaluations and seismic interpretation and analysis using seismic and well data for the producing asset, discovered resources, and near field exploration. A strong focus will be progressing prospects and near field opportunities and providing geophysical inputs for well investment evaluations, reservoir modelling and reserve and resource estimates.
Duties and Responsibilities:
Conduct subsurface evaluations and interpretation using seismic and well data. Provide well-calibrated reservoir-level structural interpretations (horizons and faults) suitable for Geological model building and volumetric (gross rock volume) uncertainty analysis
Provide technical support and interpretation context for the seismic processing of the recently acquired data
Mature prospects and development opportunities by collaborating with the subsurface team and across disciplines
Support well investment Volume-Risk-Value evaluations
Contribute to the basis of well design and support execution of the drilling program as needed
Collaborate with Resource Estimators to ensure resource updates are consistent, timely and accurate
Present clear and concise summaries and interface with internal and external stakeholders.
Experience / Skills and Qualifications:
A Master's Degree in relevant geoscience discipline
A demonstrated track record of high performance and delivery in the field.
Minimum 8 years of relevant work experience in the upstream petroleum industry
Experience required in prospect maturation, volumetric and risk analysis
Experience required working with the integration and management of various forms of geologic and geophysical data to arrive at a plausible geologic model for leads and prospects
Experience working conventional exploration and/or producing assets is preferred with a good understanding of seismic data processing and implications on interpretation
Experience interpreting in complex geological settings including compressional regimes Familiarity with both deterministic and probabilistic methods of assessing in-place hydrocarbon resources and risk and uncertainty
Experience with Ocean Bottom Seismic (OBC or OBN) data processing, interpretation and analysis
Familiarity with well planning and well operations is preferred
Familiarity with key seismic interpretation software packages (Petrel preferred)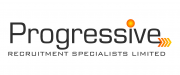 Overview
Progressive Recruitment Specialists
Tags
Engineering
: Environmental and Geological Engineering
Job Requirements
Experience / Skills and Qualifications:
A Master's Degree in relevant geoscience discipline
A demonstrated track record of high performance and delivery in the field.
Minimum 8 years of relevant work experience in the upstream petroleum industry
Experience required in prospect maturation, volumetric and risk analysis
Experience required working with the integration and management of various forms of geologic and geophysical data to arrive at a plausible geologic model for leads and prospects
Experience working conventional exploration and/or producing assets is preferred with a good understanding of seismic data processing and implications on interpretation
Experience interpreting in complex geological settings including compressional regimes Familiarity with both deterministic and probabilistic methods of assessing in-place hydrocarbon resources and risk and uncertainty
Experience with Ocean Bottom Seismic (OBC or OBN) data processing, interpretation and analysis
Familiarity with well planning and well operations is preferred
Familiarity with key seismic interpretation software packages (Petrel preferred)
Career Advice
Your Recruitment Solution
Your Recruitment Challenges... our Solution How does it work? …
Read More