Restaurant Supervisor
, North East
Permanent Full Time
Posted On 01.09.2019
Expire On 01.31.2019
Employer
Description
Allied Caterers Limited is a member of the GCG Group which operates in 23 countries. We are seeking to recruit a passionate, skilled and highly motivated individual to join the team in the capacity of a
Restaurant Supervisor
.
This role provides support in the activities of the Restaurant and Events department and assumes responsibility for the quantity and timeliness of service delivery, meeting client's schedules and specifications. Additionally, the role supervises and coordinates the activities of one of our restaurants ensuring compliance with all applicable sanitation, health, and personal hygiene standards; through the use of established food production programs and procedures and appropriate use of facility supplies and equipment to minimizing loss, waste, and fraud. The individual will look for ways to improve and promote quality and demonstrates accuracy and thoroughness.
Unsuitable applications will not be acknowledged.
As a leader in the airline, offshore and restaurant catering industries we support you development both locally and internationally. We are committed to creating an environment that allows our employees to grow personally and professionally.
What else will you do?
• Communicate with clients to determine the most efficient systems and methods for meeting their requirements
• Monitor, and evaluate staff, providing guidance and/or practical training as needed
• Ensure the maintenance of a sanitary workspace and equipment in compliance with Company procedure and local health regulations.
• Enforce and practice the required quality control procedures and standards, ensuring proper work procedures are observed, and safety and sanitation standards are met at all times.
The ideal candidate will have a blend of::
• Excellent problem solving skills
• Ability to build successful and long-term relationships
• Quality focus - looks for ways to improve and promote quality and demonstrates accuracy and thoroughness.
• Meticulous in nature – pays attention to details
• Team player – demonstrates an ability to integrate well with teams members and to support other members of the team when needed.
• Strong customer service orientation / focus.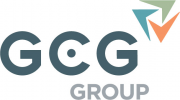 Overview
GCG Trinidad Allied Caterers Katerserv
Tags
Food Services-Hospitality
: Food & Beverage Serving, Food Preparation-Cooking
Quality Assurance-Safety
: Food Safety and Inspection
Job Requirements
Qualifications and Experience needed:
• Associates degree in a culinary related programme
• At least 3 years related experience in a food related or restaurant environment
• Practical knowledge of food preparation in a kitchen or commercial environment
• At least one (1) year experience in events management
• At least two (2) years supervisory experience
Career Advice
Your Recruitment Solution
Your Recruitment Challenges... our Solution How does it work? …
Read More