Sales and Events Specialist
Posted On 01.09.2019
Expire On 01.31.2019
Employer
Description
Allied Caterers Limited is a member of the GCG Group which operates in 23 countries. As a leader in the airline, offshore and restaurant catering industries we support you development both locally and internationally. We are committed to creating an environment that allows our employees to grow personally and professionally.
We are seeking to recruit a passionate, skilled and highly motivated individual to join the Restaurant and Events team in the capacity of a
Sales and Events Specialist.
This role requires meeting and exceeding revenue goals by acquiring new accounts and growing current accounts through community and corporate relationship building; a commitment to customer service; and the design, planning and execution of exceptional events.
What else will you do?
Responsible for meeting sales targets and acquiring new business in our markets
Ensure the flawless execution of sales plans and activities and maximize growth to improve our market leadership position in restaurant and events.
Responsible for all event executions.
Execution of effective leadership management capabilities.
Provide training and product briefing at all events to staff, merchandisers, promoters and sales representatives.
Compliance with all HSE rules and regulations inclusive of PPE, HACCP and Food Safety and Hygiene
Unsuitable applications will not be acknowledged.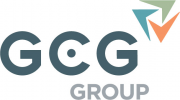 Overview
GCG Trinidad Allied Caterers Katerserv
Tags
Sales-Retail
: Field Sales, General-Other: Sales-Business Development
Job Requirements
Requirements:
First Degree in Management, Marketing or related social science
Certificate in Hospitality or Events management
At least 5 years in a Sales environment and 3 years field sales experience
Career Advice
Your Recruitment Solution
Your Recruitment Challenges... our Solution How does it work? …
Read More