General Assistant - Restaurant & Events
Posted On 01.09.2019
Expire On 01.31.2019
Employer
Description
Allied Caterers Limited is a member of the GCG Group which operates in 23 countries. We are seeking to recruit a passionate, skilled and highly motivated individual to join the team in the capacity of
General Assistant.
The individual will support in food and beverage service to restaurants and events ensuring the excellent quality customer service is provided.As a leader in the airline, offshore and restaurant catering industries we support your development both locally and internationally. We are committed to creating an environment that allows our employees to grow personally and professionally. Our Restaurant and Events team plays an important role in delivering value to the business with a commitment to service excellence and satisfying our clients.
What else will you do?
Service of food to customers at the canteen or at assigned functions or events at other locations.
Preparation of food and beverage stations and dining areas for restaurants and events.
Ensuring food and beverage service and stocking of storage areas.
General cleaning of work areas as instructed by relevant supervisor.
Perform cashing activities.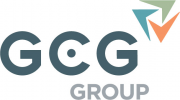 Overview
GCG Trinidad Allied Caterers Katerserv
Tags
Customer Support
: Retail Customer Service
Food Services-Hospitality
: Food & Beverage Serving, General-Other: Food Services
Job Requirements
Qualifications and Experience needed:
Certification in Food and Beverage service
Practical knowledge of food preparation, garnishing and event coordination
Five O'Levels including Maths and English
Experience in customer service within the restaurant sector will be an asset
Valid Food Badge
Recent Certificate of Character
Skills and other attributes desired:
Excellent customer service orientation
Quality focus—the individual looks for ways to improve and promote quality and demonstrates accuracy and thoroughness within clear time frames.
Please ensure to read job duties and requirements thoroughly​ before applying.
Career Advice
Your Recruitment Solution
Your Recruitment Challenges... our Solution How does it work? …
Read More