Jobs by Associated Brands Industries Limited [ABIL]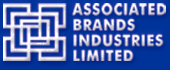 Associated Brands Industries Limited (ABIL) is the leading manufacturer and distributor of snack foods, chocolate confectionery, biscuits and breakfast cereals in the Caribbean. The Company has been in existence since 1974 and over the years has built up an extensive portfolio of brands including a range of about two hundred and sixteen (216) sku's under the brand names Sunshine Snacks, Charles Candy, Devon Biscuits and Sunshine and Universal Cereals.

The Company's manufacturing facilities are all located in Trinidad with distribution outlets in Jamaica, Barbados and St. Lucia. In total, the Company currently distributes its products to over 20 countries worldwide, reaching as far as Taiwan and Ireland. The Company has been expanding progressively over the years, constantly adding new products to its lines. During 2000, it began an extensive expansion that included redesigned production facilities, additional warehousing space as well as a new three-story corporate office complex.

The Company is headed by Arthur Lok Jack, one of the foremost businessmen in Trinidad and Tobago and the Caribbean. Mr. Lok Jack has been a key factor in the Company's success over the years and he is supported by a team of highly qualified individuals all with long standing track records with the Company.
There are currently no available vacancies for this company