Account Representative
Diego-Martin or Westmoorings, North West
Full time
Posted On 05.25.2023
Expire On 06.26.2023
Employer
Description
Job Description
Job Title
: Account Representative (Full Time)
Direct Supervisor:
Managing Director
Working Days / Hours:
Monday-Friday 8:00 am to 5:00 pm daily.
Summary of Role
The Account Representative sells and promotes all products of the Company (hereafter named The Company).
Key Responsibilities
The Account Representative will use his/her best efforts to promote, solicit and procure orders for the Products within the Territory on behalf of The Company under The Company's standard terms and conditions of sale. This Territory may be changed by The Company from time to time.
The Account Representative will evaluate potential customers' needs and relate these requirements to The Company.
The Account Representative will inform their manager of all problems concerning The Company's customers.
The Account Representative shall periodically or at The Company's request submit documentation of the services performed by the Account Representative on behalf of The Company pursuant to this Agreement. From time to time The Company may establish performance goals for the Account Representative, and the failure to reach such performance goals may cause termination of this Agreement
The products which are described as follows. Inclusive of but not limited to:
TERRITORY AND EXCLUSIVITY
The territory assigned by the Principal the Agent for the promotion and sale of the products is Trinidad and Tobago.
CALCULATION OF BASE SALARY
For an Agent who has his/her own vehicle. The Principal agrees to pay the Agent, in exchange for services rendered, a base salary of $2,500.00.
CALCULATION OF COMMISSION
The Principal agrees to pay the Agent for any new sale, 2 percent and an additional .5 percent on the first sale of any new sale of a new customer. The commission
percentage established in this clause cannot be modified by the Parties, unless it is mutually agreed in writing. All commissions will be paid on the VAT exclusive sale amount, and will only be paid on collection of payment of said sale. Commission payments will be made on a monthly basis at the end of each month.
VEHICLE ALLOWANCE
A vehicle allowance of $ 1,500.00 will be paid monthly on the condition that The Agent uses their own vehicle for travel for work.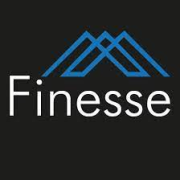 Overview
Finesse Awnings And Signs Ltd
Tags
Customer Support
: General-Other: Customer Support-Client Care, Retail Customer Service
Marketing-Product
: Direct Marketing (CRM), General-Other: Marketing-Product
Sales-Retail
: Business Development-New Accounts, Field Sales, General-Other: Sales-Business Development, Telesales
Career Advice
BROWSE JOBS
How to Write an Effective Cover Letter: Top Tips for Job Seekers
Crafting a Winning Cover Letter Essential Tips for Job Seekers Though some job applications may not explicitly request a cover letter it s essential for candidates to have a cover letter template r…
Read More