Cyber Security Solutions - Sales Lead
San Juan or Santa Cruz or El Socorro, North Central
Undisclosed
Full time
Posted On 11.20.2023
Expire On 12.31.2023
Employer
Description
JOB
PURPOSE/ SUMMARY
A Cybersecurity Solution Sales Team Lead is responsible for spearhead our sales team in promoting advanced Cyber Security Solutions including Network Detection and Response (NDR), Endpoint Detection and Response (EDRs), Advanced Threat Protection (ATPs), Firewalls, and more. The ideal candidate should have a robust understanding of Cyber Security Standards such as NIST, and be skilled in evaluating and communicating customer-specific risks, based on their assets and cybersecurity needs. They must be experienced in selling cyber security solutions, understanding cyber security frameworks and terminologies and effectively conveying the value of these solutions to clients.
KEY RESPONSIBILITIES
Overall:
Lead and Mentor a sales team of cyber security professionals through the development of strategic plans and initiatives to meet or exceed sales targets.
Continue to analyze customer risk through analysis and working with clients to understand their unique assets and articulate risks associated with their current cyber security posture by recommending a tailored cyber security solution to mitigate identified risks.
Identify new business opportunities in the cyber security sector through fostering and maintaining relationships with clients and industry stakeholders. To ensure customer satisfaction through customized cyber security solutions.
Maintain product and solution expertise in various cyber security products like NDR, EDRs, ATPs, Firewalls, etc. Keep up-to-date with evolving cyber security threats and solutions.
Maintain compliance standards to align solutions with relevant cyber security standards such as NIST and legal and regulatory frameworks relevant to cyber security.
Conduct educational sessions for the sales team on the latest cyber security products and technologies.
Ensure the team possesses comprehensive cyber security knowledge and effective sales skills.
Metrics and KPIs: Monitor key performance indicators (KPIs) to evaluate the effectiveness of sales efforts.
Perform duties with adherence to the Company's Health, Safety and Quality procedures and practices.
Ensure that good housekeeping practices are maintained at all times and the housekeeping checklist completed on a monthly basis.
Any other related duties that may be assigned from time to time.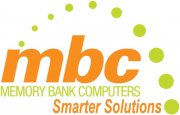 Overview
Memory Bank Computers Ltd
Job Requirements
EDUCATION
Bachelor's degree in Cyber Security, Information Technology, Business, or a related field.
Demonstrated ability to lead and motivate sales teams.
Strong understanding of cyber security frameworks, terminologies, and standards such as NIST.
Excellent communication, negotiation, and interpersonal skills.
Capability to adapt in a rapidly changing technology landscape.
EXPERIENCE
A minimum of 10 years of experience in technology sales, with a specialized focus on cyber security solutions.
Ability to communicate effectively and is customer-focused
Career Advice
BROWSE JOBS
How to Communicate Effectively
Be clear Think about the outcome you wish to achieve and design your communication to achieve this Use standard terminology refrain from jargon Practice your communication before you del…
Read More