Business Development Manager - Restaurant & Events
Arima or Arouca or Piarco, North East
Full time
Posted On 01.23.2019
Employer
Description
Allied Caterers Limited / Katerserv Limited is a member of the GCG Group which operates in 24 countries. We are seeking to recruit a passionate, skilled and highly motivated individual to join the team in the capacity of
Business Development Manager – Restaurant and Events.
We are a premier provider of hospitality services with 40+ years of experience in exploring what is possible in the airline industry, private functions, the energy and marine sector and corporate occasions. As such the function of the Business Development Manager- Restaurants and Events is critical to the operations of the organisation. This is an executive role and offers the candidate the opportunity to lead the Restaurant and Events team to deliver business objectives, sales and execute the overall market commercial plan for restaurants, corporate canteens and various types of events whilst ensuring quantity, quality and timeliness of service delivery through operational excellence.
We are committed to creating an environment that allows our employees to grow personally and professionally. As a leader in the airline, offshore and restaurant catering industries we support your development both locally and internationally. The Restaurant and Events team plays an important role in delivering value to the business with robust sales, in each segment, unique marketing approaches and service excellence of the delicious food and event execution.
What else will you do?
Develop, implement and evaluate a Hospitality and Sales action plan to achieve sales targets and KPIs.
Recommend strategic route to market via implementation of promotion, pricing and menu portfolios.
Develop, execute and evaluate promotional campaigns, events and marketing initiatives that support Sales and Hospitality.
Track the performance assuring they meet objectives within budget; reconciling of advertising and promotion spending budgets, status of projects, product testing, the evaluation of external agencies.
In line with the Group brand guidelines, and the Employer Brand, develop and execute the GCG Trinidad brand look and feel / vision of success for Sales, Events and Hospitality including Digital as it relates to the department
Responsible for the management and performance of the Restaurant and Canteen operations
Responsible for the efficient and effective management, staffing, pricing, customer service and execution of all Hospitality and its services.
The closing date for applications is
February 28th
2019.
Please not that only shortlisted applications with relevant certifications will be acknowledged.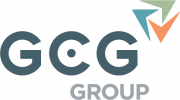 Overview
GCG Trinidad Allied Caterers Katerserv
Tags
Business-Strategic Management
: Restaurant Management
Food Services-Hospitality
: General-Other: Food Services, Restaurant Management
Marketing-Product
: Brand-Product Marketing
Sales-Retail
: Business Development-New Accounts
Job Requirements
Qualifications and Experience needed:
10 years commercial experience with at least 5 years in the Food and Beverage or Hospitality industry
At least 5 years in a Management role with proven people development skills
First Degree in Marketing or relevant social science
Post Graduate qualification an asset
Intermediate MS Office
Skills and other attributes desired:
Inspirational Leadership – Highly Developed, Service Excellence – Highly Developed, Accountability – Highly Developed, Integrity – Developed, Dedication – Developed, Continuous Improvement – Developed, Innovation – Developed
Good analytical and project management skills
Strong communication & presentation skills, ability to work in a cross-functional environment
Demonstrated negotiation capability
Demonstrated ability to prepare accurate budgets and effectively manage expenses.
Problem solving—the individual identifies and resolves problems in a timely manner and gathers and analyses information.
Career Advice
Your Recruitment Solution
Your Recruitment Challenges... our Solution How does it work? …
Read More