MEDICAL REPRESENTATIVE
San Juan or Santa Cruz or El Socorro, North Central
Posted On 01.30.2019
Expire On 02.28.2019
Employer
Description
The Medical Sales Representative is responsible for providing a direct medical marketing service to assigned accounts or regions, and ensuring that the quality and consistency of service is maintained. The incumbent is also responsible for attaining or surpassing monthly Key Performance Indicators.
Key Functions:
Schedules appointments with doctors, pharmacists and hospital medical teams, which may include pre-arranged appointments or regular 'cold' calling to present the entire range of Company products and services.
Works strategically to increase the awareness and use of the company's pharmaceutical and medical products, making presentations to doctors, practice staff and nurses in GP surgeries, hospital doctors and pharmacists in the retail sector.
Builds and maintains positive working relationships with medical staff and supporting administrative staff in order to provide good customer service.
Keeps up-to-date with the latest product knowledge provided by the company in order to support the interpreting, presenting and discussing of product information with health professionals during presentations.
Develops strategies for increasing opportunities to meet and talk to contacts in the medical and healthcare sector.
Prepares action plans and schedules to identify specific targets and to project the number of contacts to be made on a daily basis.
Prepares and submits written field activity reports as required, which accounts for customer visits, and key medical marketing trade information gathered.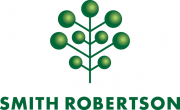 Overview
Smith Robertson Limited
Tags
Sales-Retail
: Business Development-New Accounts
Job Requirements
Qualifications:
Bachelor's degree in a Natural Science is preferred.
Experience:
At least two (2) – three (3) years experience in a similar field.
Knowledge/Skills/Abilities:
Excellent customer service skills.
Excellent selling skills.
Excellent interpersonal skills.
Excellent communication skills (verbal and written).
Influential and persuasive disposition.
Good organizational skills.
Strong negotiation skills.
Ability to work independently.
Professional and courteous disposition.
Sound business etiquette.
Proficient in the use of computers and Microsoft Office Tools.
Career Advice
Your Recruitment Solution
Your Recruitment Challenges... our Solution How does it work? …
Read More