Senior Advisor
Aranguez or Mount Hope or Curepe, North Central
Full time
Posted On 03.12.2019
Expire On 03.31.2019
Employer
Description
The UWI-Arthur Lok Jack Global School of Business is looking for a Senior Organisational Development/Human Resource professional with a passion for people and a desire to directly impact business efficiency and growth.
In this role you will be required to provide expertise in the OD/HR field to identify and resolve strategic and operational issues for clients. You should be capable of working independently and in a team for the development of proposals/ tenders and client management in accordance to budgets, work plans and quality standards.
The position requires significant business development and revenue generation ability.
To be our preferred candidate, you
MUST
possess:
Master's Degree in HR/Industrial Psychology/Organisational Development and other specialist certifications
3-7 years of related consulting or industry experience
Strong communication skills
Sound client management and networking skills
Excellent analytical skills
Unsuitable applications will not be acknowledged.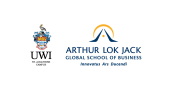 Overview
The Arthur Lok Jack Global School of Business
Job Requirements
Technical Competencies:
Expert Knowledge and experience in applying OD principles across various sectors
Sound knowledge and application of psychometric and other organisational diagnostic tools.
Skills and Abilities:
Excellent oral and written communication skills- with proven ability to adjust communication style to suit various audiences
Strong Interpersonal Skills
Strong people development skills
Excellent client management skills
Must possess excellent analytical skills
Expert project & time management skills
Observe strict confidentiality
Ability to speak and write a second language - Spanish, French and/or Dutch fluently - will be an asset.
Career Advice
Your Recruitment Solution
Your Recruitment Challenges... our Solution How does it work? …
Read More