Administrative & Operations Assistant
Diego-Martin or Westmoorings, North West
Full time
Posted On 03.14.2019
Expire On 03.29.2019
Employer
Description
Duties:
Responsible for handling reception and basic administration duties, including greeting guests and answering telephone, taking messages and handling of company inquiries.
Collecting, sorting and distributing mail once received.
Scheduling of meeting and travel for directors.
Copying and forwarding information received and distributing communications to the relevant departments.
Maintains office supplies inventory by checking stock to determine inventory level; anticipating needed supplies; placing and expediting orders for supplies; verifying receipt of supplies.
Organize our messenger, scheduling pick-ups of raw materials and deliveries of products to customer.
Prepares bank deposits.
Process and prepare Mail Orders received from our website for shipping.
Basic data entry into our accounting system.
Schedules and prepares disbursements to vendors.
Prepares invoices for walk-in customers.
Prepare Food Service invoices.
Maintains daily sales sheets, conducting basic data entry and collections.
Maintains accounting records by making copies and filing documents.
Maintains proper record keeping of staff attendance and absenteeism.
Protects organization's value by keeping information confidential.
Requirements:
Associate Degree or other tertiary education
2-3 years' working experience will be considered an asset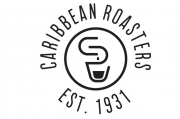 Overview
Caribbean Roasters
Tags
Administrative-Clerical
: Administrative Support, General-Other: Administrative-Clerical, Office Management
Job Requirements
Requirements:
Associate Degree or other tertiary education
2-3 years' working experience will be considered an asset
Career Advice
Your Recruitment Solution
Your Recruitment Challenges... our Solution How does it work? …
Read More