MEMORIAL COORDINATOR
Macoya or Trincity, North East
Undisclosed
Full time
Posted On 04.13.2019
Expire On 04.30.2019
Employer
Description
MEMORIAL COORDINATOR
DESCRIPTION
The Memorial Coordinator is accountable for the coordination and execution of customized tributes to the memory of the deceased, in consultation with clients. He/she is responsible for overseeing every aspect of the funeral to ensure the services provided are coordinated and executed in an efficient, professional and compassionate manner, to guarantee customer satisfaction.
Summary
The position of Memorial Coordinator is responsible for sourcing and attending to First Calls by effectively and efficiently executing the tribute arrangements for the client; conduct fact-finding interviews; implementing all details of the plan developed; arranging the viewing, attending the funeral and all other activities associated with the tribute.
Principal Responsibilities:
Meets with clients and conducts the Arrangement Conference according to the company's standard
Advise clients on suitable products and services
Advise clients on the legal and other requirements for planning the funeral service
Plans all aspects of the funeral tribute service according to the client's requests
Assists the client with any and all areas in which they may need assistance even if it is not directly related to the funeral e.g. assist with obtaining a taxi or flight arrangements etc.
Attends the viewing service and the funeral to ensure that it is rolled out perfectly and as requested by the family
Checks, double checks and triple checks the accuracy and delivery of all preparations for the funeral service
Complies with all company policies, procedures, and processes
Prepares any funeral related paperwork including but not limited to purchase orders, funeral notices, funeral programmes, accolades
Prepares, decorates and stages the chapel for viewing and funeral services
Prepares customer invoices and receives and processes payments according to the company's policy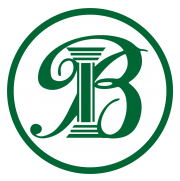 Overview
Belgroves Group of Companies
Job Requirements
Qualifications and Experience

Five CSEC/ CXC/ O'Levels two of which must be English Language and Mathematics
At least one (3) years experience in the service industry.
Training and/or experience in Event Management will be an asset
A minimum of an Associate degree in a relevant field will be an asset.
Valid Driver's Permit for at least three (3) years
Knowledge, Skills, and Abilities

Good communication skills, written and oral
High emotional intelligence
Computer Literate/ Microsoft Office Literate
An honest and highly confidential disposition is desirable and necessary
A suitable combination of qualifications and skills will also be considered for this position. 
Candidates must be able to work flexible hours, 6 days a week.
Career Advice
Your Recruitment Solution
Your Recruitment Challenges... our Solution How does it work? …
Read More