Administrative Assistant
Posted On 07.05.2019
Expire On 07.20.2019
Employer
Description
MAJOR RESPONSIBILITIES/ACCOUNTABILITIES
This job provides administrative support across the organisation. In this regard, the individual must perform the following duties as directed by Manager, Human Resource:
Attend to visitors at the front desk by greeting, welcoming, directing and announcing them appropriately, and providing general information.
Answer, screen and direct all calls. Take messages and distribute accordingly.
Maintain the Company's 'Info' email account by reviewing and circulating the information.
Attend to Company mail –

Receive, sort, stamp and disseminate all incoming mail
Record and coordinate all outgoing mail as required
Provide general administrative and clerical support by -

Update and distribute the internal phone directory as required
Draft and typing of letter, quotations, request, scan documents, send faxes and email documents as required
Attend to and follow-up with Suppliers/Providers as required
Assist in the planning and coordination of Company events.
Assist to monitor, maintain and issue an adequate stationery and office supply for the company.
Liaise with Printers to arrange stationary supplies (letterhead, call cards, envelopes, labels, etc)

Document management; binding and copying of documents, etc.
Open, distribute and prepare courier bags for stores.
Assist with local purchasing
Filing of –
- Daily sales reports
- Credit notes
- Cheque payment vouchers
- Courier slips
- Utility Bills
- Trade Debtors
- Master copies
- Foreign shipments
- Foreign and local correspondence
Logging and distribution of cheques and receive incoming calls requesting payment.
Coordinating meetings and interviews.
Schedule vehicles for servicing/maintenance.
Management of showroom, reception area and office.
Manage and distribution of catalogs to clients and customers.
Coordinate with Couriers for delivery and pick-ups; IBC, FedEx, etc.
All other job related duties that may be assigned from time to time.
EDUCATION & EXPERIENCE:
A minimum of Five (5) Ordinary Level/CXC subjects inclusive of Mathematics and English Language, Grades I or II
A minimum of two (2) years' experience in a similar position
Experience and proficiency in Microsoft Office applications (Word, Excel & Outlook)
Excellent oral and written communication skills
Excellent telephone and office etiquette
Strong interpersonal skills
High levels of confidentiality and integrity
Excellent organisational and time management skills
Strong ability to work independently and as part of a team
Good use of initiative
Strong customer service orientation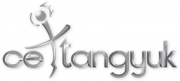 Overview
CE Tang Yuk & Company
Tags
Administrative-Clerical
: Administrative Support, Data Entry-Order Processing, Filing-Records Management, General-Other: Administrative-Clerical, Office Management, Reception-Switchboard
Job Requirements
EDUCATION & EXPERIENCE:
A minimum of Five (5) Ordinary Level/CXC subjects inclusive of Mathematics and English Language, Grades I or II
A minimum of two (2) years' experience in a similar position
Experience and proficiency in Microsoft Office applications (Word, Excel & Outlook)
Excellent oral and written communication skills
Excellent telephone and office etiquette
Strong interpersonal skills
High levels of confidentiality and integrity
Excellent organisational and time management skills
Strong ability to work independently and as part of a team
Good use of initiative
Strong customer service orientation
Career Advice
Your Recruitment Solution
Your Recruitment Challenges... our Solution How does it work? …
Read More