SPECIALIST MEDICAL OFFICERS (Accident and Emergency, Radiology)
, Tobago
Full time
Posted On 07.11.2019
Expire On 07.20.2019
Employer
Description
The Tobago Regional Health Authority is responsible for the provision of healthcare throughout Tobago. Key services are offered at the
Scarborough General Hospital
,
Tobago Emergency Medical Service
and
Primary Care Health Centres
.
Applications are invited from suitably qualified professionals seeking opportunities in an environment that promotes safety, quality and equal employment opportunities. Candidates who are experienced in working in a healthcare environment that is undergoing rapid and multifaceted changes towards health service accreditation are especially encouraged to apply.
The Specialist Medical Officer
will be required to lead the team responsible for providing health care services to patients. Duties involve providing emergency and elective care to patients accessing the Secondary Care facilities for medical services relating to the specialist field of study and supervising the work of junior doctors, as well as consulting and advising other medical practitioners on various medical issues as part of an integrated treatment team. The incumbent would also ensure adherence to guidelines and procedures to avoid the occurrence of adverse events.
MAIN RESPONSIBILITIES
Develops protocols and guidelines for managing patients under their care and continues clinical responsibility for such patients until their final discharge.
Communicates to all patients under their charge on the nature of their illnesses and the outlook in treatment of their wellbeing so that they understand (within their capacity to do so) the full extent of their recovery or disability as may be the case.
Reviews and confirms diagnoses and prescribed course of treatment for patients as recommended by junior officers, referring complicated cases for further professional attention.
Liaises with other medical and non-medical professionals in the hospital for information and resources to guarantee high quality treatment.
Provides continuous supervision, training and guidance to junior doctors; ensuring that appropriate systems are in place to address any identified deficiencies.
Conducts and participates in mandatory in-house continuing medical education activities including daily ward rounds, teaching rounds and grand rounds with medical and nursing staff, as appropriate.
Maintains the discipline and code of behavior of all categories of staff directly under their supervision.
Participates in research projects and clinical audits which may involve the unit and/or in collaboration with other units.
Accept such other responsibilities that the Authority through the Medical Chief of Staff and/or Head of Department may request from time-to-time, e.g. representation on Committees, investigation of patient management practices, initiation of new procedures, processes and/or protocols.
Performs other related duties as directed.
MINIMUM REQUIREMENTS AND EXPERIENCE
Post-graduate degree in the selected specialization from a recognized institution
Qualification from an approved institution registered with the Medical Board of Trinidad and Tobago
Full unrestricted registration with the Medical Board of Trinidad and Tobago
Specialist Registration or Registration of Higher Qualification with the Medical Board of Trinidad and Tobago
A minimum of five [5] years' post-graduate experience/training in the area of specialization
All external certification must have Accreditation Council of Trinidad and Tobago (ACTT) CertificationInterested candidates are asked to submit their Curriculum Vitae with copies of all relevant certificates and two (2) testimonials no later than 19 July 2019 at 4:00 p.m. to:The General Manager, Human Resource (Ag.)Tobago Regional Health AuthorityDoretta's CourtMt. Marie RoadScarboroughTobagoTelephone: (868) 635-3000 (/222/227/352), Fax: 660-7538, Email:recruitment.trha@gmail.com
Unsuitable applicants will not be acknowledged
Applicants must be between the ages of 18-55yrs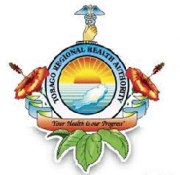 Overview
Tobago Regional Health Authority
Tags
Medical-Health
: General-Other: Medical-Health, Healthcare Aid, Medical Practitioner
Job Requirements
MINIMUM REQUIREMENTS AND EXPERIENCE
Post-graduate degree in the selected specialization from a recognized institution
Qualification from an approved institution registered with the Medical Board of Trinidad and Tobago
Full unrestricted registration with the Medical Board of Trinidad and Tobago
Specialist Registration or Registration of Higher Qualification with the Medical Board of Trinidad and Tobago
A minimum of five [5] years' post-graduate experience/training in the area of specialization
Career Advice
Your Recruitment Solution
Your Recruitment Challenges... our Solution How does it work? …
Read More