DISTRICT MEDICAL OFFICER
, Tobago
Full time
Posted On 07.11.2019
Expire On 07.20.2019
Employer
Description
The Tobago Regional Health Authority is responsible for the provision of healthcare throughout Tobago. Key services are offered at the
Scarborough General Hospital
,
Tobago Emergency Medical Service
and
Primary Care Health Centres
.
Applications are invited from suitably qualified professionals seeking opportunities in an environment that promotes safety, quality and equal employment opportunities. Candidates who are experienced in working in a healthcare environment that is undergoing rapid and multifaceted changes towards health service accreditation are especially encouraged to apply.
The District Medical
Officer reports to the General Manager, Primary Care Services, and as part of the primary care team, will be responsible and accountable for providing quality medical care within that setting. Work entails the assessment, diagnosing, treatment, and appropriate referral of clients attending community health facilities. Work also includes visits to homes and schools as part of a multidisciplinary team.
The incumbent is also expected to implement preventive procedures for the protection and promotion of a healthy Tobago population. This must be done in compliance with institutional, regional and national guidelines.
MINIMUM REQUIREMENTS AND EXPERIENCE:
Post-graduate degree in Family Medicine or its equivalent from a recognized institution
Qualification from an approved institution registered with the Medical Board of Trinidad and Tobago
Full unrestricted registration with the Medical Board of Trinidad and Tobago
Registration of Higher Qualification with the Medical Board of Trinidad and Tobago
Minimum five [5] years post internship experience in the medical field
All external certification must have Accreditation Council of Trinidad and Tobago (ACTT) CertificationInterested candidates are asked to submit their Curriculum Vitae with copies of all relevant certificates and two (2) testimonials no later than 19 July 2019 at 4:00 p.m. to:The General Manager, Human Resource (Ag.)Tobago Regional Health AuthorityDoretta's CourtMt. Marie RoadScarboroughTobagoTelephone: (868) 635-3000 (/222/227/352), Fax: 660-7538, Email:recruitment.trha@gmail.com
Unsuitable applicants will not be acknowledged
Applicants must be between the ages of 18-55yrs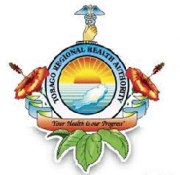 Overview
Tobago Regional Health Authority
Tags
Medical-Health
: General-Other: Medical-Health, Healthcare Aid, Laboratory-Pathology, Medical Practitioner, Mental Health
Job Requirements
MINIMUM REQUIREMENTS AND EXPERIENCE:
Post-graduate degree in Family Medicine or its equivalent from a recognized institution
Qualification from an approved institution registered with the Medical Board of Trinidad and Tobago
Full unrestricted registration with the Medical Board of Trinidad and Tobago
Registration of Higher Qualification with the Medical Board of Trinidad and Tobago
Minimum five [5] years post internship experience in the medical field
Career Advice
Your Recruitment Solution
Your Recruitment Challenges... our Solution How does it work? …
Read More