DOCUMENT CONTROL ASSISTANT
Full time
Posted On 08.09.2019
Expire On 08.24.2019
Employer
Description
The Document Control Assistant under the guidance and instruction of the Manager Finance and Administration, performs a range of document management support activities to facilitate the efficient maintenance of the company's records.
M
ain Duties and Responsibilities
Organize and prioritize documents effectively for scanning.
Ensure documents are filed physically and electronically , and retained per company procedures and requirements.
Adhere to a retention schedule, that includes the proper procedure to destroy old documents.
Retrieve documents and data using company procedures when formally requested or approved by management.
Maintain the Master Document Control Log and other logs as necessary to ensure that the Document Management System is maintained per approved company procedures.
Compile monthly document control reports for management.
Deliver print jobs within established time-frames.
Copy, file, fax and archive company records.
Assist with answering phone calls and interacting with external parties in a professional and effective manner.
Execute additional duties as assigned by management.
Education and Job Experience
A minimum of 5 CXC Subjects (must include Mathematics and English Language)
Experience/ Training in Document or Information Management and Electronic Data Management Systems (EDMS)
Any other suitable combination of qualifications and experience
How to Apply
Application letter along with Curriculum Vitae should be submitted no later than
Tuesday 3rd September, 2019
Address to:
The Human Resources Officer
Eco-Industrial Development Company of Tobago (E-IDCOT) Ltd First Floor,
saac T. McLeod Buildin,
Cove Eco-Industrial and Business Park,
Canoe Bay Road
Email Applications
: hr.officer@e-idcot.co.tt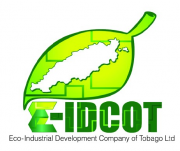 Overview
Eco-Industrial Development Company of Tobago (E-IDCOT) Ltd
Tags
Administrative-Clerical
: Administrative Support, Data Entry-Order Processing, Executive Support, Filing-Records Management, General-Other: Administrative-Clerical, Office Management, Secretary-Executive Assistant, Transcription
Job Requirements
Education and Job Experience
A minimum of 5 CXC Subjects (must include Mathematics and English Language)
Experience/ Training in Document or Information Management and Electronic Data Management Systems (EDMS)
Any other suitable combination of qualifications and experience
Career Advice
Your Recruitment Solution
Your Recruitment Challenges... our Solution How does it work? …
Read More