Accounts Receivable Clerk
Full time
Posted On 12.02.2019
Expire On 12.18.2019
Employer
Description
Job Purpose:
Secures revenue by communicating with clients via phone, email or through other approved channels
Job Duties:
Posts customer payments by recording cash, checks, and credit card transactions.
Building and maintains relationships with existing clients
Preparation and submission of monthly account statements
Posts revenues by verifying and entering transactions from deposits.
Maintains records and generated monthly reports/ updates on status of outstanding payments
Verifies validity of account discrepancies by obtaining and investigating
Protects organization's value by keeping information confidential.
Verifies accuracy on posting of invoices against Sales Journal
Maintaining Petty cash
Monthly bank reconciliations
Update retail Point Of Sale Solution daily
Send daily sales reports to the Managing Director
Enter, print and post inventory transfers to and from Warehouse
Update trade debtor files
Filling of credit memos and reconciliation sheets
Assist in receiving all incoming calls in a pleasant and professional manner, take messages and distribute accordingly
Updates job knowledge by participating in educational opportunities.
Accomplishes accounting and organization mission by completing related results as needed.
All other job related duties that may be assigned from time to time.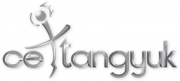 Overview
CE Tang Yuk & Company
Tags
Accounting-Finance
: Claims Review and Adjusting, Collections, General-Other: Accounting-Finance
Administrative-Clerical
: Administrative Support, Claims Processing, Data Entry-Order Processing, Filing-Records Management, General-Other: Administrative-Clerical
Job Requirements
Academic Qualifictions, Skills and Experience
5 CXC General O'level including Mathematics and Accounts
Currently pursuing ACCA or equivalent
Computer Literate with proficiency in Microsoft Excel and Word
Experience will be an asset.
Position Requirements
Must be able to work in a team environment, as well as independently
Customer oriented with exception customer service skill
Good negotiation and problem solving skills
Excellent communication and Interpersonal Skills
Career Advice
Need Help with your Resume? Need Help with your Interview?
Let CONNECT FORWARD give you the assistance needed. From the comfort of your BED! …
Read More