Executive Assistant / Accounts & Admin
Full time
Posted On 05.20.2020
Expire On 06.11.2020
Employer
Description
The administrative assistant handles most of the book keeping and administrative duties in the office. This role will involve keeping in daily contact with managers, supervisors, workers and clients.
This role is responsible for ensuring smooth back end operations of the business and office. It calls for a highly organised person with good communications skills.
This role will be monitored closely for seven months' probation before being made permanent.
Key Attributes:
Honest, trustworthy, reliable, good attitude, well spoken, highly organised, good communicator, good computer and Microsoft office skills, Good email etiquette, Understandings of social media.
Accounting Duties:
Accounts Payable – Recording all expenses and payments made in QuickBooks on a daily basis - cheque payments, petty cash transactions, credit card transactions & online transaction & vendor bills.
Preparation of cheques & petty cash vouchers.
Petty Cash – Managing petty cash float.
Ensuring all bills are paid on time, including utility bills such as phone, electricity etc.
Accounts Receivable – Following up on outstanding receivables. Preparation of deposits. Recording payments received in Quickbooks (applying all payments received to the respective customer accounts). Generating customer statements when necessary. Reconciling customer accounts.
Generating quotations and sales invoices.
Following up on receivables. Ensuring that they don't get out of hand.
Preparation of fortnightly and monthly payroll.
Preparation of all Statutory Payments - NIS, PAYE/Health Surcharge, Vat Return, Quarterly Taxes (Corp. Tax, Green Fund and Business Levy).
Ensuring that the company is compliant with all statutory requirements.
Bank Reconciliations.
Prepare/Maintain the Fixed Asset Register & Depreciation Schedule.
Preparation of a bank balance report for management on a daily basis.
Monitoring General Ledger Accounts, ensuring accuracy.
Assisting external accountants with the preparation of Management and Year End Financial Statements. Preparing all necessary reports.
Administrative Duties
Conducting all administrative responsibilities – Preparing letters, emails, filing of all company documents.
Liaising with clients, sub-contractors and staff members regarding ongoing projects.
Monitoring the daily activities of staff working on job sites. (via phone call)
Conducting research and proving basic reports when asked.
Assist with tenders and pre-qualifications.
Ensure all company insurances (vehicle insurances, manlift insurance, workmen compensation & public liability) are renewed on time.
Ensure all manlift documents (inspection certificate, operator's certificates) are renewed on time.
Ensure all compliance certificates (NIS, VAT & TAX) are renewed on time.
Assist with job scheduling and management of human resources.
Basic social media posts
Assistance with procurement of materials from suppliers
Purchasing of office supplies
Probationary period:
7 months. After 7 months position will be reviewed and appraised. At which point a time full time position should be offered.
Insurances:
The individual will be brought onto the company group insurance plan when position is made permanent.
Vehicle:
Although not mandatory owning a vehicle would be a big plus.
Office Location:
Crystal stream, Petit Valle, Diego Martin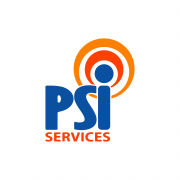 Overview
PSI Services Ltd
Tags
Accounting-Finance
: Bookkeeping, Fund Accounting, General-Other: Accounting-Finance
Administrative-Clerical
: Administrative Support, General-Other: Administrative-Clerical
Job Requirements
Must have at least five years of experience in an accounting role
Advance level skills in Microsoft excel and either quickbooks or Peach tree
Possession of a working vehicle an asset
Career Advice
Virtual Interviews Ė The Compulsory Norm
jobstt 1 If youíre among the many people who are camera shy, itís time to take ste…
Read More