Marketing Specialist
Penal or Debe or Barrackpore, South West
Full time
Posted On 07.23.2020
Expire On 08.14.2020
Employer
Description
Plant Solutions Limited an innovative leader within the full stream energy service sector, is seeking an agile team member that fits the following criteria.


The ideal candidate should possess:

Marketing Specialist
A recognized Degree in Business Management or Marketing
Minimum three (3) years' work experience in an outbound sales and marketing environment
Excellent knowledge of MS Office, relevant software and online applications
Roles and Responsi bi li ti es
To develop and articulate marketing strategies that reflect innovation and creativity towards enhancing the company's competitive advantage.
To research new marketing opportunities, channels, and perform comprehensive analyses that reflect thorough ecological assessments.
To develop and maintain a customer database and monitor customer buying trends.
To provide status reports to Product Line Manager on overall marketing activities on demand.
To maintains PSL's social media accounts, website and monitor all online activities to inform marketing strategies.
To schedule, coordinate, and attend seminars, tradeshows, and charities that relate to the development of PSL's business objectives.
To update and maintain marketing inventory (paraphernalia) for the support of PSL's sales department.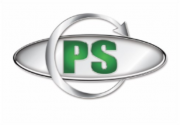 Overview
Plant Solutions Ltd.
Tags
Marketing-Product
: Brand-Product Marketing, General-Other: Marketing-Product, Marketing Communications
Sales-Retail
: Business Development-New Accounts, General-Other: Sales-Business Development
Job Requirements
Marketing Specialist
A recognized Degree in Business Management or Marketing
Minimum three (3) years' work experience in an outbound sales and marketing environment
Excellent knowledge of MS Office, relevant software and online applications
Career Advice
Virtual Interviews
If you are among the many people who are camera shy, it is time to take steps to fix that. Your next job c…
Read More