Customs Supervisor
Arima or Arouca or Piarco, North East
Permanent Full Time
Posted On 04.07.2021
Expire On 04.30.2021
Employer
Description
Customs Supervisor
Expedite the movements of goods, supplies and parts required by the company coming in and going out of Trinidad. Ensure compliance with all laws, regulations, and documentation procedures. Arranges for all necessary transportation and delivery to be made on time, informing customers of the location of their shipments at all times.
Key Result Areas:Overall Shipment Coordination
Coordinating with Purchasing and Commercial to ensure systems in place to promote OTIF.
Timely notification of progress of transportation and delivery/arrival of shipments. • Coordination with 3rd Party customers (e.g. Amcor) to allow for optimal shipment plans
Advise customers on import and export restrictions, tariff systems, insurance requirements, quotas, or other customs-related matters.
Stay abreast of changes in import or export laws or regulations by reading current literature, attending meetings or conferences, or conferring with colleagues.
Import Coordination
Track delivery progress of shipments
Carry out customs clearance procedures for imports, arrange delivery and communicate to Purchasing Team
Work with Purchasing Team to advise suppliers of proper document preparation for ease of clearance.
Maintains records regarding the movement and location of freight and containers
Calculate duty and tariff payments owed on shipments.
Compile and file necessary import documentation, such as customs invoices, certificates of origin, and cargocontrol documents
Export Coordination
Arrange for overseas shipment of product and ensures that insurance and export licenses are in order.
Arrange transport of goods with haulers.
Prepare bills of lading, invoices, and other shipping documents.
Ensure timely dispatch of documents to customers.
Regulatory Compliance
Ensure that all applicable regulatory mechanisms are renewed and applied for as required
Maintain log of all permits, agreements and legal notices as applicable to Company business
Advise departments where relevant on applicable duties and charges for new purchases or projects
Training and Continuous Improvement
Coach and manage staff assigned to provide the highest level of internal and external customer service using performance evaluating systems
Review existing processes and design new ones based on the evolving needs of the business
Ensure that tools available in terms of software are adequately utilized to add to service level achievement in an efficient manner
Monitor performance of department to ensure that staffing is adequate, assigned optimally and training needs are identified and addressed. Take required action for gaps identified.
REQUIREMENTS & KNOWLEDGE
Grade 2 Customs Certification with 10 years experience OR
Grade 3 Customs Certification with 3 years experience
Experience
​​3 yrs at a Supervisory Level in Customs Operations.
Customs License Grade III
Physical Strength and Agility
May require to be seated in front of the computer for extended periods. Required to climb, balance or kneel to observe conditions of material. Lifting of loads less than 50lbs may occasionally be required.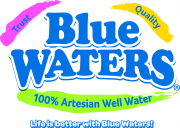 Overview
Blue Waters Products Limited
Tags
Inventory Management
:
Logistics-Transportation
: Import-Export Administration, Inventory Planning and Management, Merchandise Planning and Buying, Purchasing, Shipping and Receiving-Warehousing, Supplier Management-Vendor Management
Job Requirements
REQUIREMENTS & KNOWLEDGE
Grade 2 Customs Certification with 10 years experience OR
Grade 3 Customs Certification with 3 years experience
Experience
​​3 yrs at a Supervisory Level in Customs Operations.
Customs License Grade III