Live Sales Manager
Chaguanas, Central
Full time
Posted On 04.29.2021
Employer
Description
A leading Poultry company operating from the Central area is seeking to hire a
LIVE SALES MANAGER
with primary responsibilities for maintaining/generating new sales.
DUTIES AND RESPONSIBILITIES:
Achieve or exceed sales quotas.
Develop and maintain positive relationships with customers, team members.
Manage Deliveries and Accounts Receivable.
Prepare regular sales reports, sales forecasting., Perform any other duties that may be required by Management to enhance Company operations.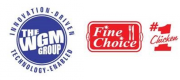 Job Requirements
QUALIFICATIONS AND EXPERIENCE:
An appropriate mix of academic qualifications and business experience with at least five (5) years' experience in Sales & Marketing at a management level.
Proficiency in Microsoft Office, particularly Excel and Word.
Unsuitable applications will not be considered.