Accounting Assistant
Permanent Full Time
Posted On 05.28.2021
Expire On 06.29.2021
Employer
Description
POSITION DESCRIPTION
JOB TITLE:
Accounting Assistant
REPORTS TO:
Manager, Finance & Treasury
POSITION SUMMARY:
Perform routine accounting tasks using current accounting principles and techniques; supporting the statutory reporting requirements of the organisation by contributing to the upkeep of accurate financial records that are easily retrievable and adequately support business transactions.
KEY RESPONSIBILITIES AND ACCOUNTABILITIES
Maintain general ledgers for companies in the group ensuring all transactions are recorded in the correct general ledgers and that transactions are adequately supported.
Prepare and enter adjusting journal entries as required to facilitate the timely preparation of financial statements.
Maintain and reconcile auxiliary registers of cash inventory and other schedules to the General Ledger monthly.
Prepare payment vouchers, cheque payments and online payments in a timely manner to ensure all liabilities are settled before the due date, and all transactions are properly recorded, and they are adequately supported by approved documentation.
Monitor and update necessary electronic Finance files on the network so they are backed up, and hard copies for ease of retrieval.
Support the preparation of balance sheet and income statement schedules within 2 days of month end and 5 days of yearend.
Perform related duties as may be required.
REQUIRED COMPETENCIES
Proficiency with accounting software packages, namely Quickbooks, and with Microsoft Office software with particular emphasis in Microsoft Excel, and web-based applications
Knowledge of office methods and familiarity with the use of standard office equipment.
Knowledge of accounting principles and practices.
Ability to maintain accounting records.
Ability to make accurate arithmetical calculations.
Ability to carry out oral and written instructions
Excellent oral and written communication skills.
Willingness to learn continuously.
Willingness to share knowledge.
Willingness to change as needed.
Ability to work in a team and foster teamwork.
Desire to serve.
An entrepreneurial work ethic which is both independently proactive and team-oriented.
Creativity.
Friendliness.
VALUES
Integrity and honesty.
Obedience to laws.
Preservation of capital.
Discipline.
Commitment.
Self-motivation.
PERFORMANCE MEASURES
Timely execution of duties
Development of systems which bring efficiency to the Company.
Knowledge of both internal and external policies and procedures, industry laws and regulations.
Legal and ethical compliance.
Product knowledge as it involves accounts & operations
MINIMUM QUALIFICATIONS AND EXPERIENCE
Minimum qualifications: AAT Diploma, 5 CXC or O'Level passes including English and Mathematics
Minimum experience: One (1) year in a similar position
The statements contained in this job profile describe the general nature and level of work being performed by the person accepting this role. This job profile does not state or imply the only duties and responsibilities assigned to this job. Individuals holding this job will be required to perform any other job-related duties requested by management.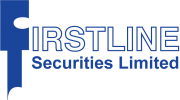 Overview
Firstline Securities Ltd.
Tags
Accounting-Finance
: Bookkeeping, General-Other: Accounting-Finance
Job Requirements
MINIMUM QUALIFICATIONS AND EXPERIENCE
Minimum qualifications: AAT Diploma, 5 CXC or O'Level passes including English and Mathematics
Minimum experience: One (1) year in a similar position